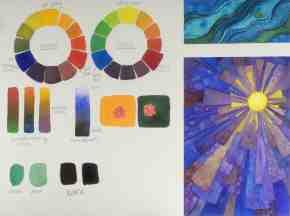 Introduction To The Color Wheel & Color Theory
Watercolor Class Preview: Kung gives a live lesson to a live audience, complete with questions from the audience Learn about color and how if affects the focal point, contrast, harmony, emotion, mood, time, and location in a painting Learn about primary colors and how they are used as the building blocks of all colors Learn how to study and utilize color wheels Learn about the qualities and differences between warm and cool colors and pigments, and how to mix them while you are painting Learn what makes good or bad composition and design in a painting Learn about the monochromatic,...
Categories: Beginner Lessons , Color Theory , All Lessons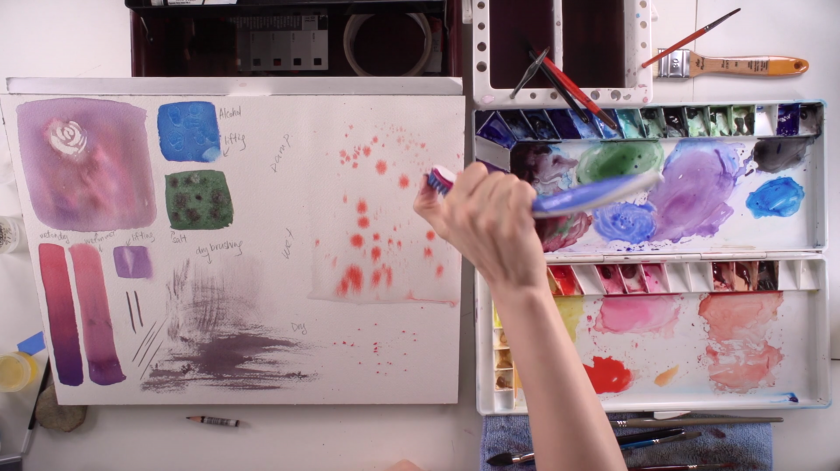 13 Painting Techniques & Tips
Watercolor Class Preview: Learn some basic techniques and tricks you can use in your watercolor painting Learn about liquid frisket, how to prep your paintbrush to use frisket, and how apply frisket to your watercolor paper to preserve areas of white before you begin painting How to mix and apply a gradient wash to your watercolor paper Learn a wet on dry wash technique and a wet on wet wash technique and the different effects you can achieve Learn the advantages and disadvantages of using synthetic and natural hair brushes How to soften a hard edge of a section of...
Categories: Technique Lessons , Color Theory , Beginner Lessons , All Lessons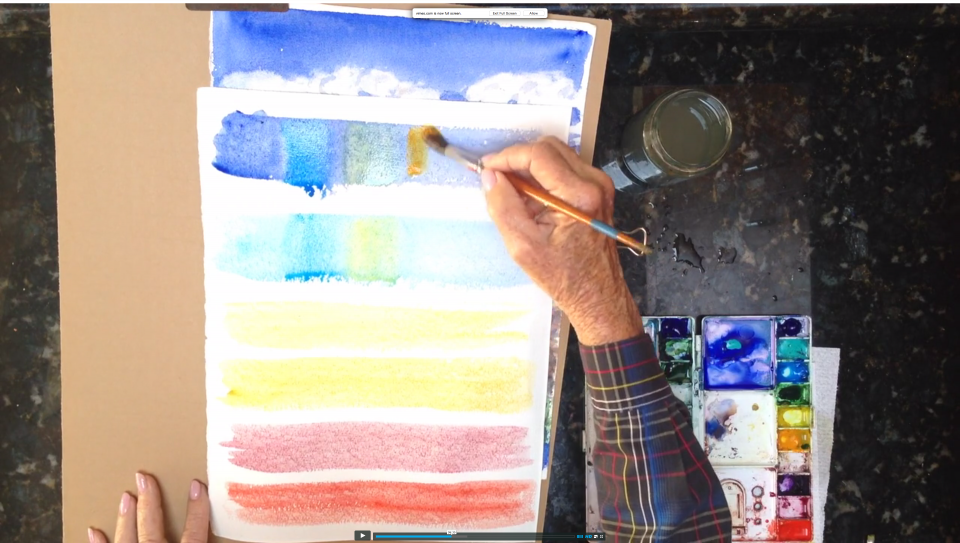 How To Use Warm And Cool Colors
Watercolor Class Preview: How to mix and utilize different combinations of warm and cool colors in your watercolor painting What ideal brush sizes to use for the best control Learn a watercolor exercise to practice and experiment with mixing different colors together on a piece of watercolor paper Learn the benefits of leaving your watercolor paper free without taping it down Learn the different qualities of colors and when you might paint with them How to adjust the tone and shade of a color directly on the paper by painting a different color over top of it How to mix warm and cool...
Categories: Technique Lessons , Beginner Lessons , Color Theory , All Lessons