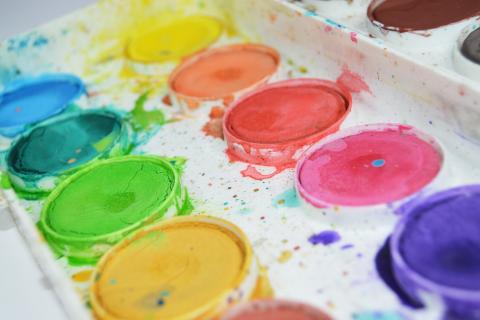 How To Make Your Own Watercolors? Tips And Hacks
Artists used to make their own homemade paint and colors before the introduction of commercially manufactured products. Combining binder and pigment was the most common method that artists used. Commercially manufactured watercolor paint was not available until 1780 and the first iteration of products that hit the market came in the form of hard cakes. People needed to dip them in warm water before painting the objects. Nowadays all types of watercolors are available in the market and they are also easy to use. However, people still want to make their own paints at home due to several reasons. Let's...
Categories: Watercolor Techniques
Continue Reading
How to remove watercolor paint stains from fabric?
I was reading an article the other day and it mentioned that watercolor paint stains can be removed with soap and water, and I thought… hmm… but that is not always true!  And therefrom comes this exploration of pigments, color fastness and other things you can do when you stain something you really didn't mean to in your painting frenzy.  A lot of pigments are solids. They are finely ground, yet the particles sometimes remain particles even after being treated with water. Therefore, if your paint stain is dry, it's always best to treat it with some kind of a...
Categories: Watercolor Techniques
Continue Reading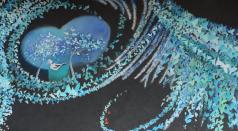 Estelle Regent: A young French artist with a flair.
We often talk about classical artists of past centuries and the gravity of their legacy. Today I wanted to show you something different.  Meet Estelle, a contemporary artist currently working in her studio somewhere in the Alps.     Estelle was born in Annecy, France in 1974. She has participated in art shows and exhibitions since 2005. Estelle has a Facebook page where you can see her beautiful whimsical paintings. < "I want to keep all the magic of the first draft, with its flaws and the strength of the single brushstroke."  Estelle still follows her original style of creating light,...
Categories: Watercolor Techniques
Continue Reading
Join Marge & Irene as they literally adventure into the wilderness searching for inspiration for life, and find laughter and fear intertwined with the pain and excitement life has yet to bring them.
Categories: Original Stories by WaterColorPainting.com
Summer's here, which means it's time to warm up our watercolor palettes! In this tutorial, you'll learn how to paint a dreamy sunset cityscape inspired by a scene from the famous anime "Sailor Moon".
Categories: Watercolor Techniques , Step-By-Step Lessons