Our guide today is Kelly Eddington. We've featured Kelly's lessons on Beebly's before.
She continues to inspire and guide us towards the meticulous perfection that she herself achieves when working with watercolors.
"I have always tried to take watercolor as far as it can go. Hearing my viewers say, 'THAT'S a watercolor?' always makes me smile." (Kelly Eddington)
Here is a quick synopsis of her video on the 5 Beginner Mistakes (link to the video below). Thank you Kelly for taking the time to show us, in living color, the real cost of the 5 most common watercolor beginner mistakes.
1: Wrong Paper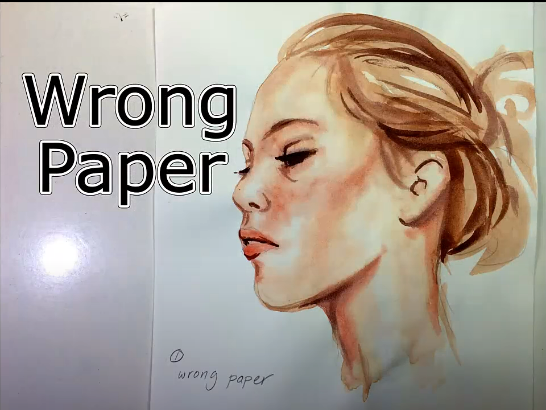 In Kelly's video, you will see the actual consequences of using the wrong watercolor paper… We have talked about this many times in the past in different articles on Beebly's.
Even as we watch the paper pucker and bend under her brush, kellys strokes remain masterful… I love watching her work.
2: No Tape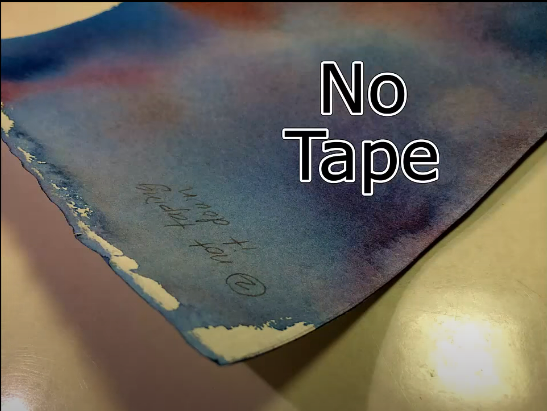 So many people overlook this step! Taping your paper down holds the paper straight as you soak it in your watercolors. Even though proper watercolor paper can handle a lot of water, if the drying temperature is uneven or changes quickly the paper can still buckle a bit.
Taping down all 4 sides is a sure way to avoid all this trouble. You will find more tips for keeping your paper in place in the video.
2: Dark Drawing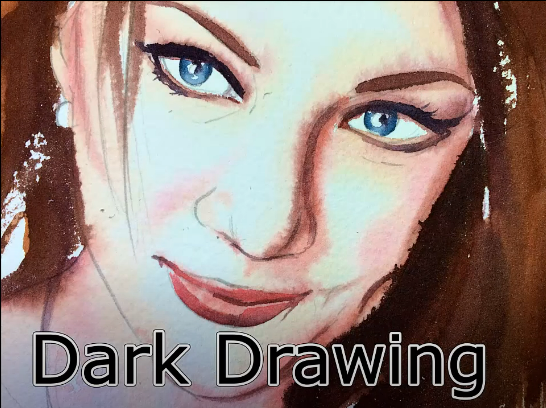 Even when Kelly shows us mistakes, her work remains masterful. This mistake however talks about the weight of your pencil lines below the paint.
When using watercolors, most artists create a faint pencil outline on the paper first before they start applying color. Kelly shows us the pitfalls that await us on this journey. I have definitely made this mistake before!
I thought this comment from Mia N. found below the video was great:
"Tip: If you think your pencil sketch is too dark, use a light coloured pencil, preferably peachy colour so it's not visible after it has been painted."
1: Wrong Brush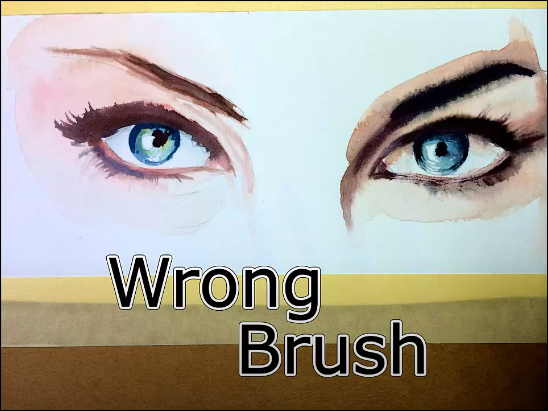 What if you have been using the wrong brush all along? Kelly shows you the challenges different brushes present. She explains the right application for each brush type and shows you an example of how it would look if one did not use the right brush…
Only…. Her "wrong" example is still masterful.
1: Water Problems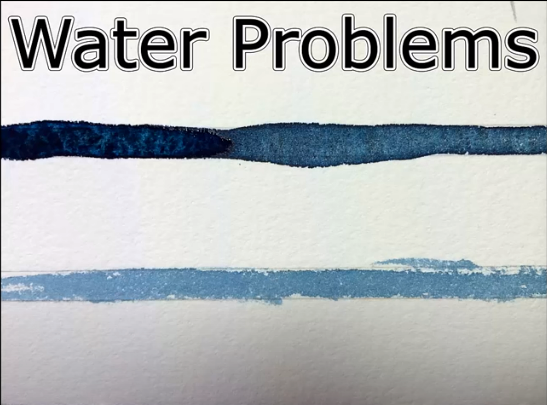 Books have been written about the water problems when using watercolors. In one quick stroke, Kelly shows you the most common consequences of using too much or too little water on your brush.
You can watch Kelly's original video on her YouTube channel. Here is the link to the 5 Beginner Mistakes video: https://www.youtube.com/watch?v=e8Q5wXtwzpE&ab_channel=KellyEddingtonWatercolors
I thought this comment (found below the video) was heartwarming:
"I've just watched two videos, with a total of ten beginner mistakes, and realized that I have made most of them every time I try my hand at painting. My pictures turned out so horrible I was considering throwing my brushes out the window. Thank you! I am very grateful for your tips." (Donnie Donnington)
Beebly's seconds this sentiment. Thank you for being there to guide and support us, Kelly.