There are thousands of talented artists who deserve to be highlighted on Beebly's blog.
We are doing our best to find them all… for now take a look at this selection of artists who produced these interesting paintings in 2021:
1. Lezzueck Coosemans
Painter & Photographer, United Kingdom
"I consider my artistic work as a visual poetic narrative dealing with flora, fauna and human beings. It is intended to convey a positive message full of hope to the viewer. The pictorial elements refer symbolically to the decisive role of humans in interaction with flora and fauna."
Lezzueck Asturias Coosemans was born in Guatemala in 1977. He works as an artist and lecturer at the Weimar School of Painting and Drawing in Germany.

Emerging from South American origins, Coosemans' artistic expression is full of color and life.
His seemingly naive paintings capture attention with their realistic detail and abstract composition.
Die Reise, 2021
"I like the unlimited possibilities that exist for creating a composition in an artistic manner."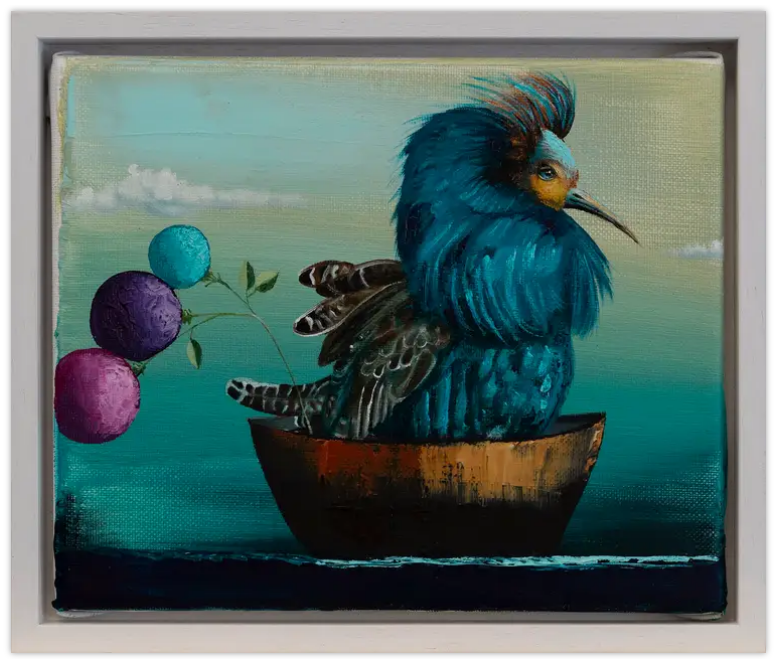 Serie: Hoffnungsgabe - Eisbär (2022)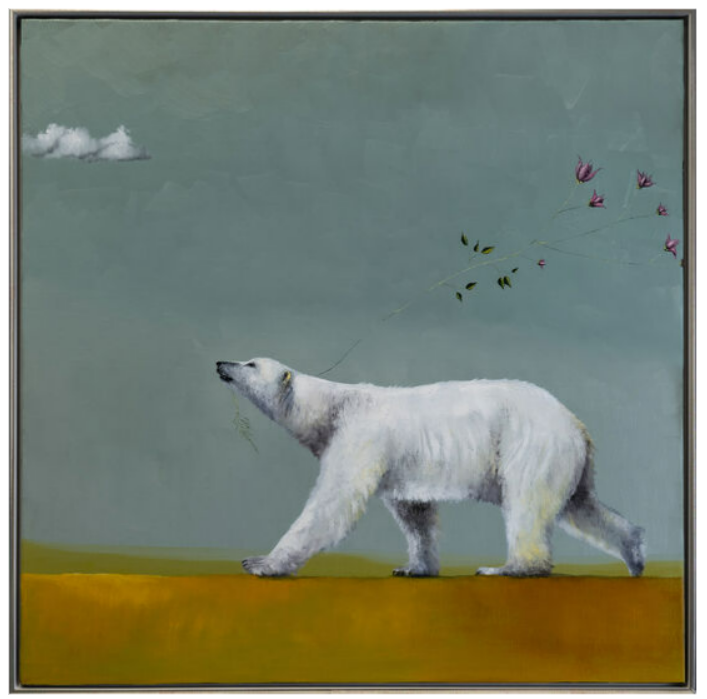 Serie: Lichtblick - Antilope (2021-2022)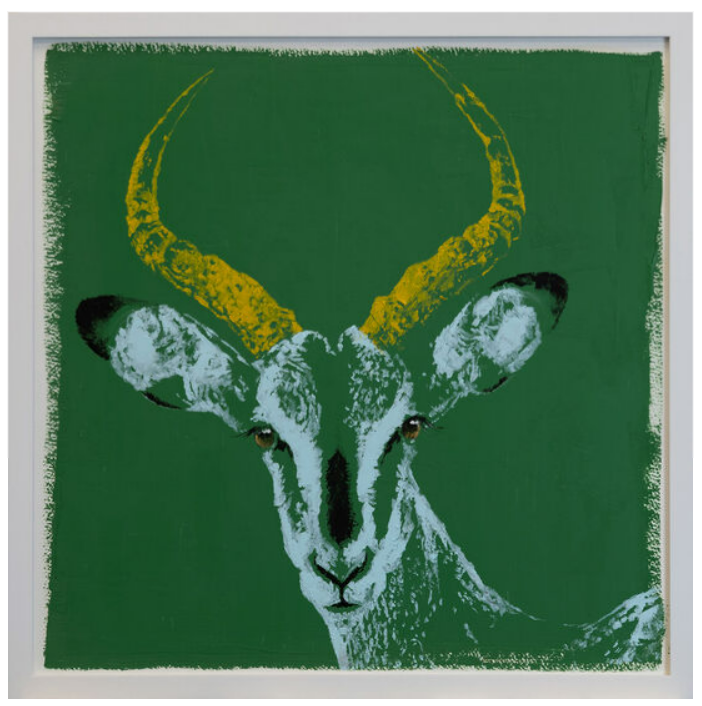 2. Koroosh Nejad
Painter, United Kingdom
"I am passionate to create pieces that reflect my love of the source material I work from."
Koroosh Nejad describes his art as a reflection of mythology, symbols, signs, characters, and other cultural elements of ancient civilizations. He is fascinated by ancient cultures and their untold stories, as well as mysterious traditions and "the ever-unfolding and often mystical experience of being alive".
This is one of Koroosh' Cave Art series and it's a modern depiction of an ancient art form. This painting is a beautiful example of a painting created with a mixture of watercolors and acrylics.
The Hunter: Prehistoric Cave Art - Modern Design, 2021
"The main character of this article is the illustration of a symbolic hunter
with his bow and arrow, hunting deer."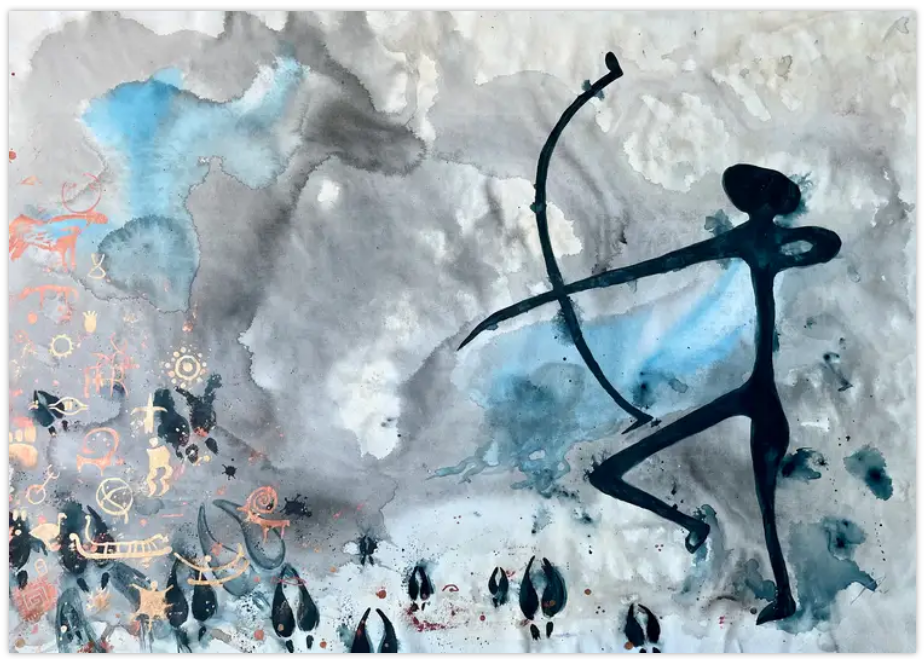 Venice 2021
Mixed Watercolour and Acrylic on Canvas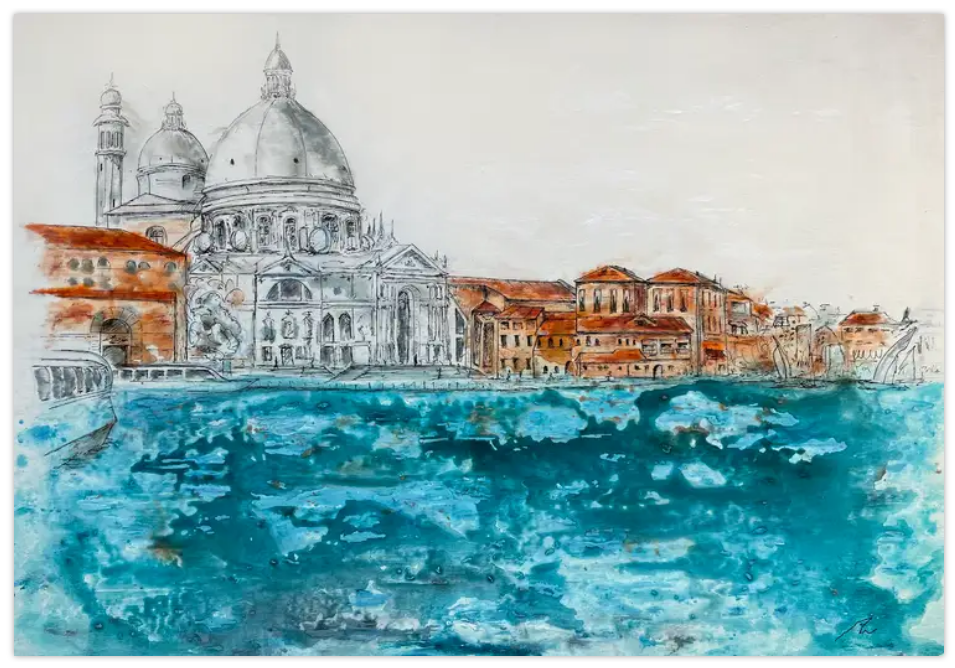 3. Maria Montiel
Painter, Textile Artist, Spain
"I want to share my world of imaginary tales through my art, a mixture of the coconut flavor and the smell of the Caribbean with landscapes and the Mediterranean breeze."
Maria Montiel was born in 1981 and is based in Spain. She is an internationally recognized award-winning painter and textile artist. She says that she "seeks to interpret the difficulties of preserving memories as an immigrant".
Maria's paintings are alive in color and even though they are abstract you can feel the ocean breeze on your face while you're admiring them.
The Dance of Dawn II, 2021
Watercolor & Guache on Canvas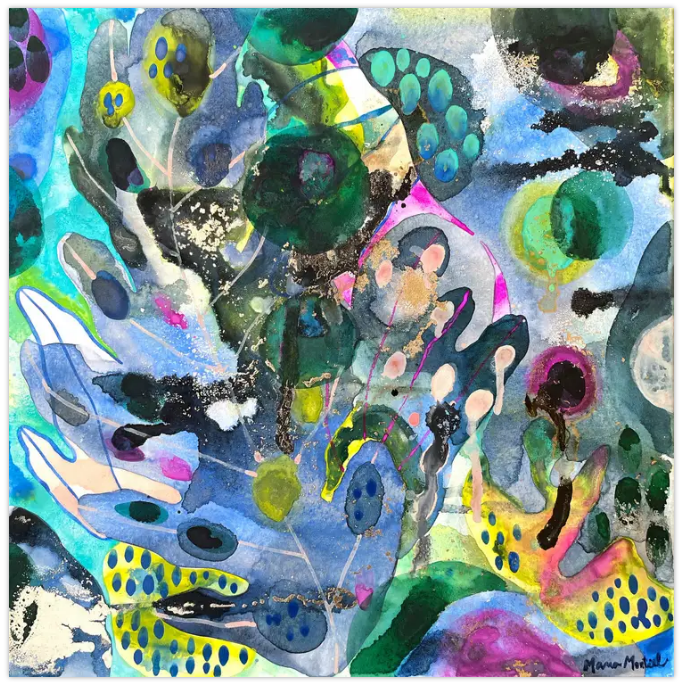 Delirio, 2021
Watercolor & Guache on Canvas
Wild Flora, 2021
Watercolor & Guache on Canvas