There are thousands of talented artists who deserve to be highlighted on Beebly's blog.
We are doing our best to find them all… for now take a look at this selection of artists who produced these interesting paintings in 2020:
1. Nathalie Gribinski
Painter, Draftsman, United States
"Creation is infinite. It revolves around my emotions like soft waves of light."
Nathalie Gribinski is a US based painter and draftsman. Her works have been shown throughout the United States.Nathalie is a lawyer who discovered her passion for art when she moved to the United States from Paris. She landed in Chicago and that is where she undertook her graphic art studies. She describes is as a creative revelation and a discovery of a new path in her life.
Nathalie mixes abstract and impressionism to create some brilliant, often humorous pieces.
Ali Baba's cavern, 2020
Oil & Felt on Canvas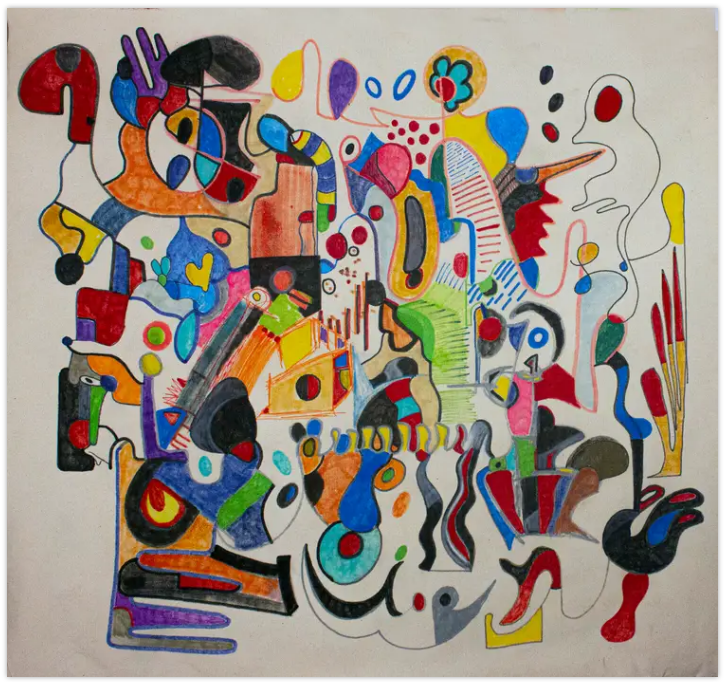 Tornado of Lava, 2020
Acrylic on Canvas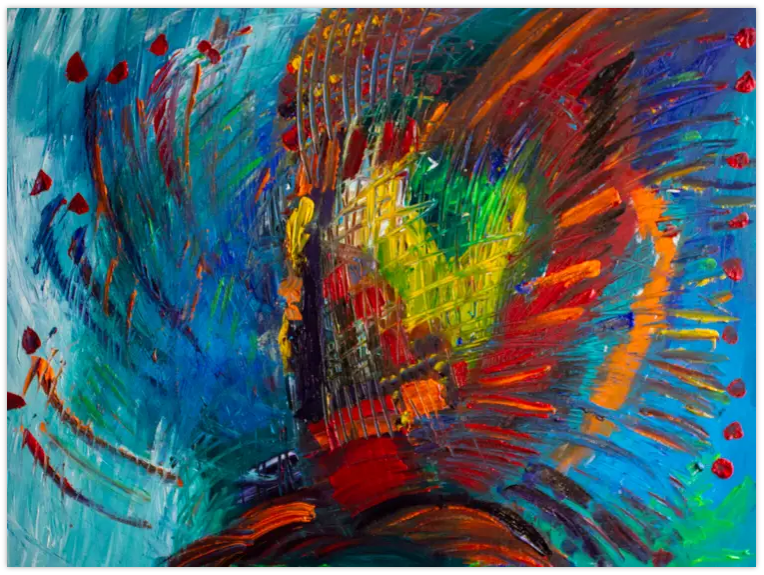 Garden of Passion, 2020
Acrylic on Canvas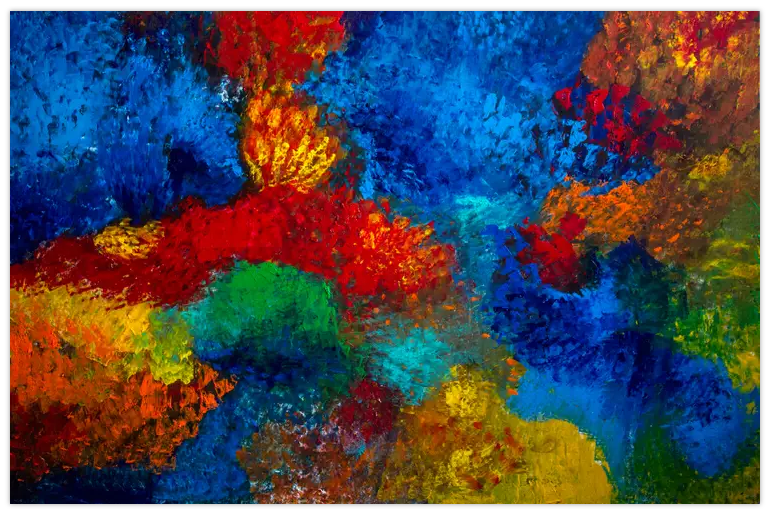 2. Justyna Ralicka
Painter, Draftsman, Poland
" Several lines, colors, and shapes can express more than words ... you just need to find your own key to read them."
Justyna Ralicka is an artist based in Gdansk, Poland who has exhibited her works both in Poland and in other European countries. She graduated from the Academy of Fine Arts in Gdansk. Her art is part of the Galery of the National Museum in Abbots' Palace in Gdansk, Oliwa and its a part of their permanent collection. Ralicka believes that art should speak for itself, triggering the mood, emotions, feelings, and thoughts of the viewer.
Bird, 2020
Pen on Paper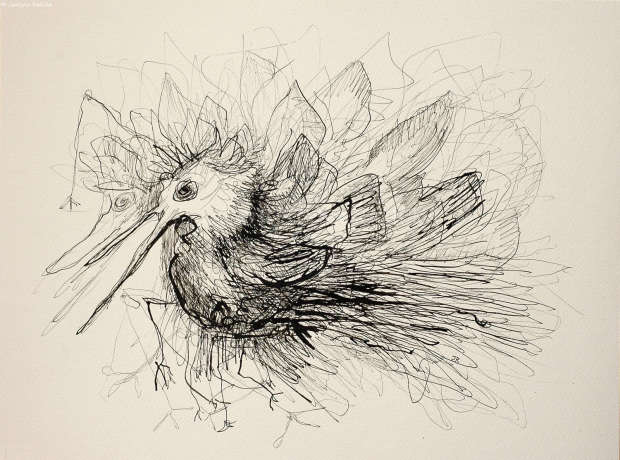 Fish Town III, 2020
Oil on Canvas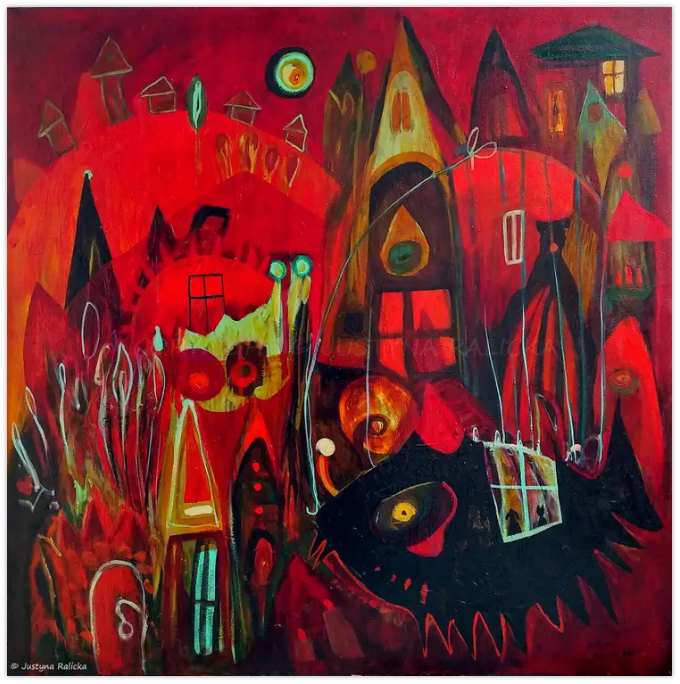 3. Paul Margocsy
Painter, Australia
"I'm always striving to improve each piece, finding something unique and more appealing about the subject. Loving what I do is certainly a privilege."
This award-winning artist is based in Australia. Paul Margocsy was born in 1945. His paintings have been exhibited throughout the country, as well as in the United Kingdom, the United States, Singapore, Japan, and China. Paul Margocsy works are perfect examples of photo-realism. They are intricately detailed works depicting wildlife subjects with beauty and grace. Margocsy spent years studying the structure, shape, and anatomy of the animals in his paintings to make sure not a feather is out of place.

Australian Major Mitchells Cockatoo, 2020
Watercolor & Guache on Canvas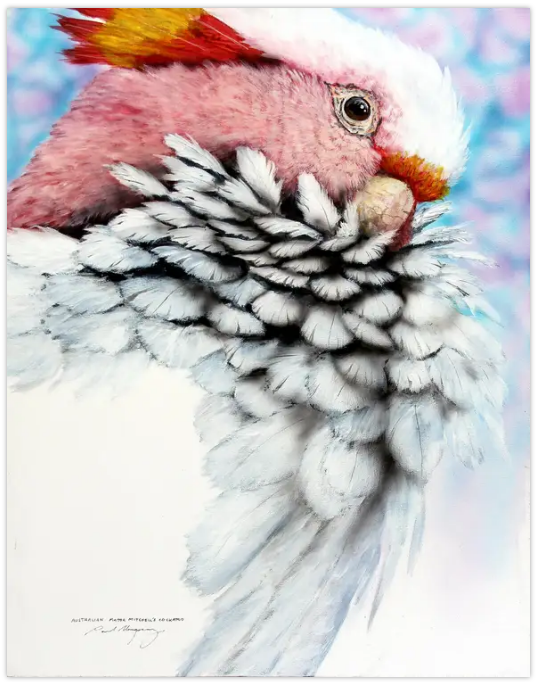 Australian Little Egret, 2020
Watercolor & Guache on Canvas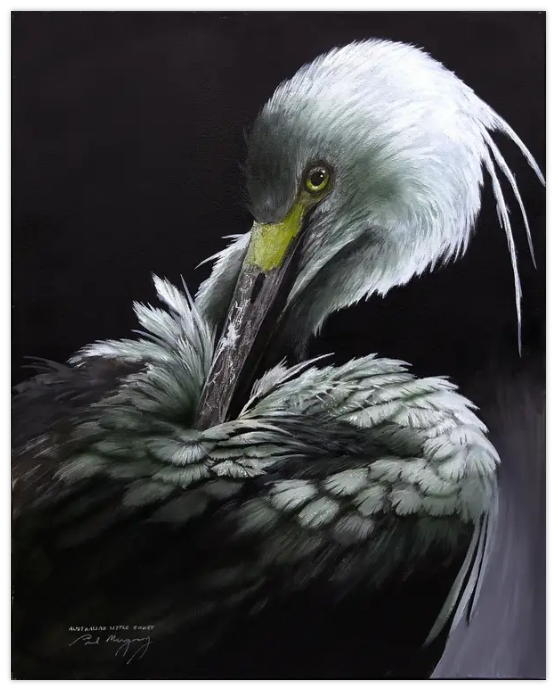 Australian Brolgas, 2020
Watercolor on Synthetic Board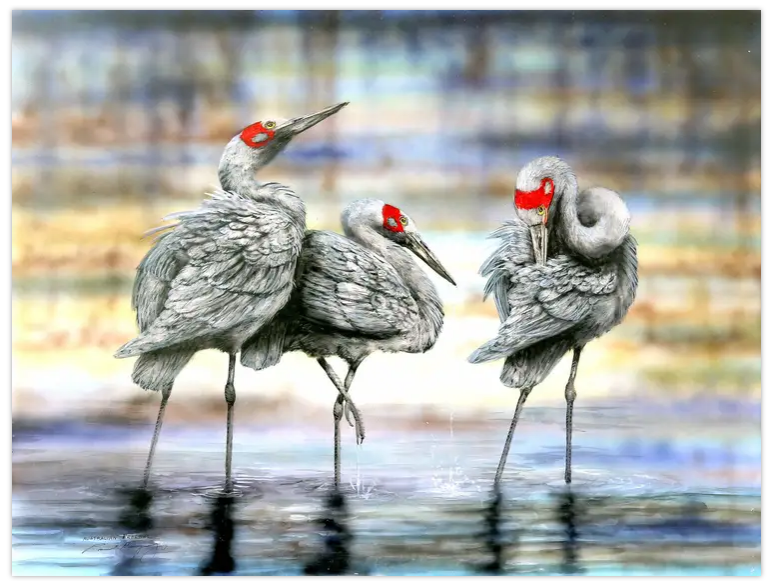 U.S. Great Horned Owl, 2020
Watercolor & Guache on Canvas