Unlike oil and pastels, watercolor is a transparent paint medium. It is used by applying layers of paint on top of each other to create darker colors.
Watercolor paint often comes in little solid disks affixed to a palette. It can also come in tubes of creamy paint or in solid crayons or pencil crayons.
There are benefits to each type of watercolor paint and it really depends on both your goal for the painting and your budget.
What makes it watercolor is that it is readily and easily dissolved or blended with water. When it dries it retains its texture and does not turn into plastic like acrylic paint.
With watercolor paints, you can achieve very pale and delicate colors and textures which are nearly impossible with other paint mediums. Watercolor dries quickly making it possible to apply many layers in one sitting. Watercolor artists can and often do finish a painting in one sitting, whereas to paint with oil paints you sometimes need to wait for days or even weeks before starting on the next layer of the painting.
Watercolor is practical and portable, all you need is your paper, palette, brushes, and some water and you are ready for painting indoors or outdoors.
Using watercolors to fill pages in a diary used to be a common thing only 150 years ago.
Many artists filled entire books with watercolor paintings to create memoirs from travels or to catalogue encountered plants, insects or animals. Have you ever seen an 18-century botanical illustration book? They are quite something!
Take a look at these: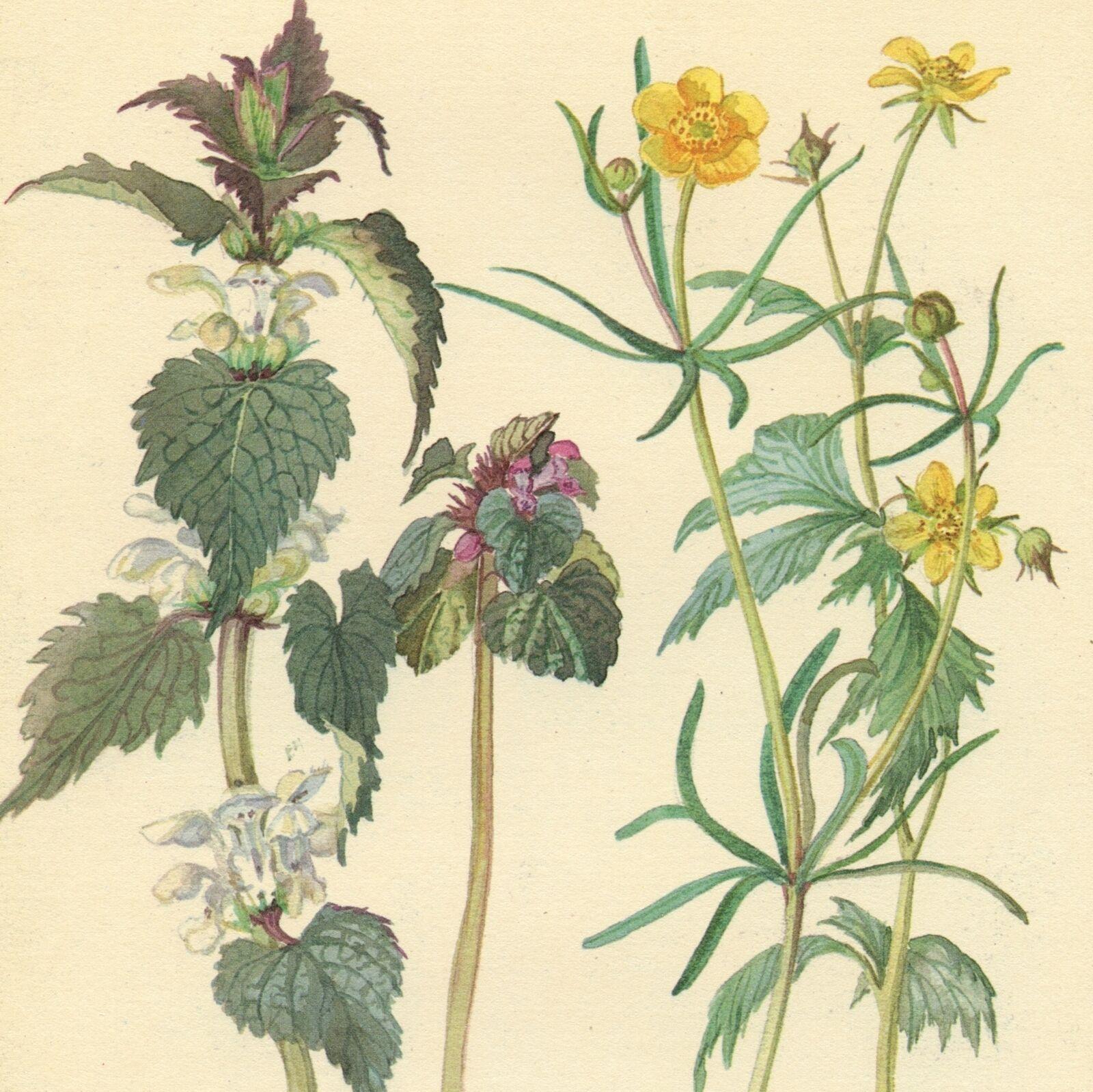 Wildflowers by Edith Holden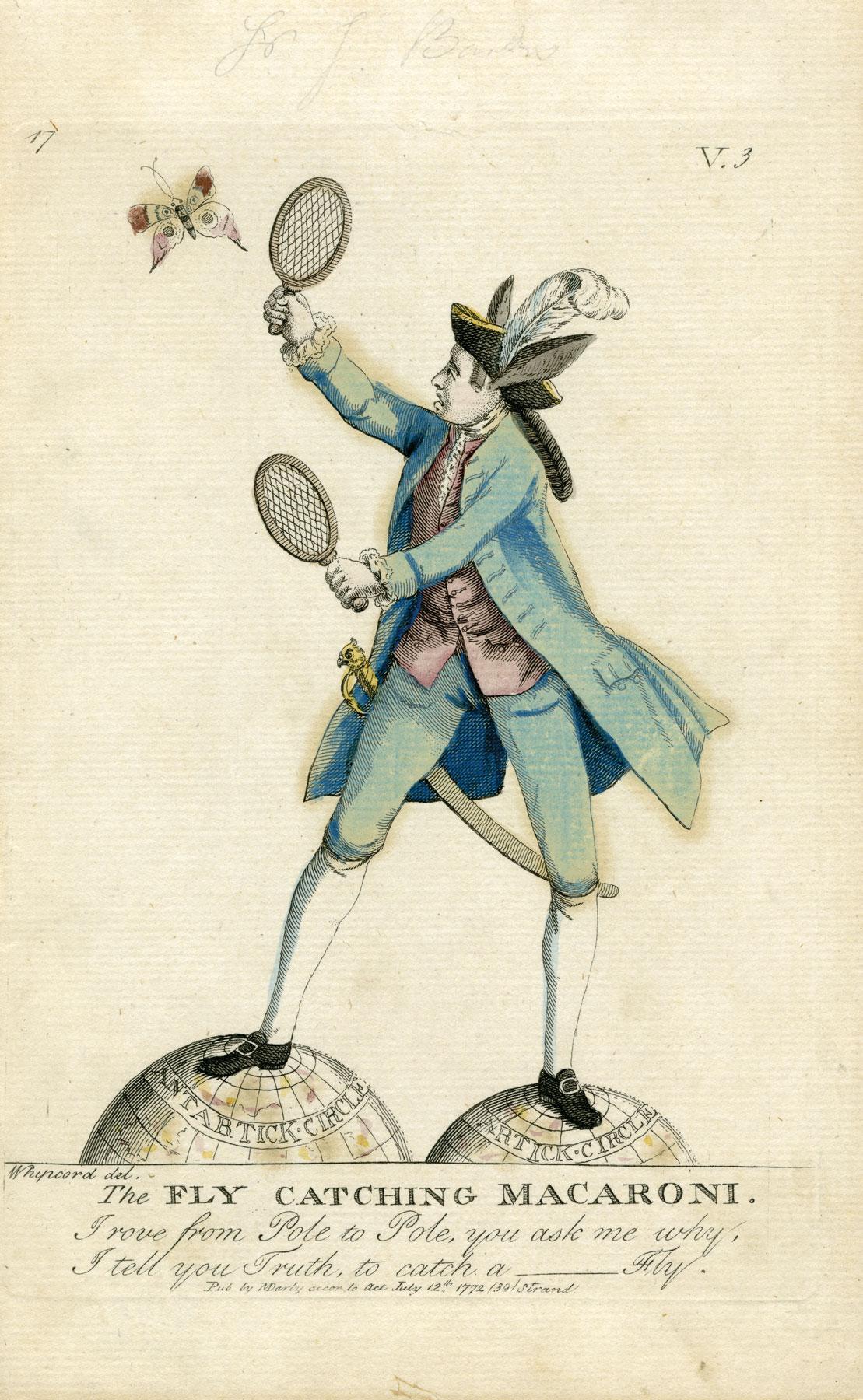 The Fly Catching Macaroni, published by Matthew Darly in 1772.
And here are some more modern examples of the same watercolor art form created by the contemporary artist Somang Lee: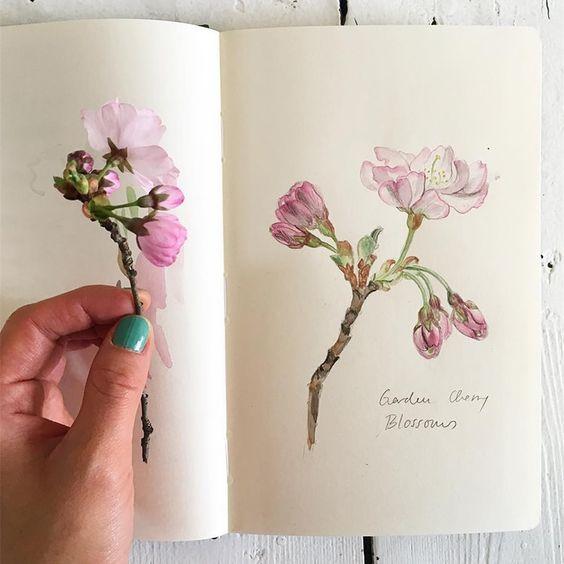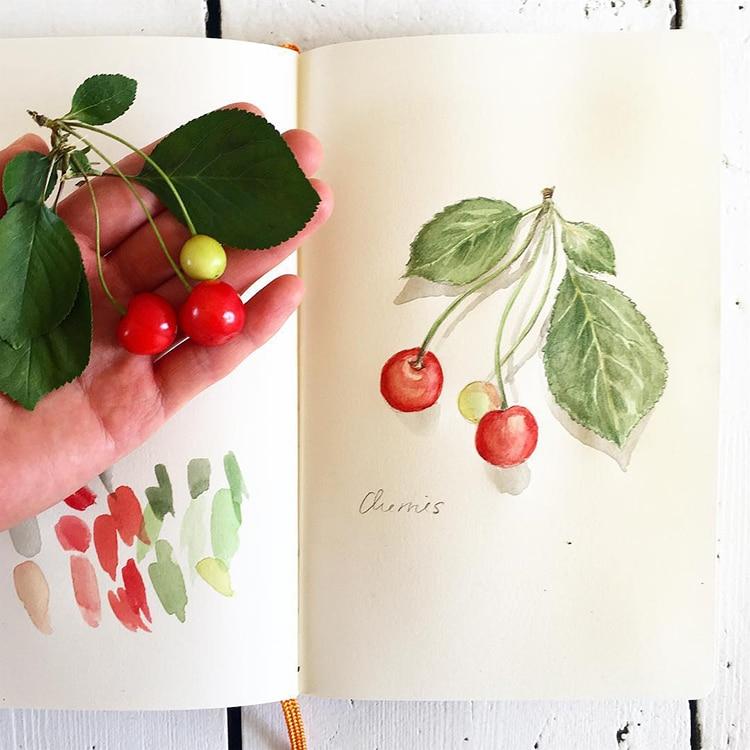 Does looking at these beauties make you want to run out to your garden with the sketchbook? Maybe you are already thinking about starting a watercolor painting diary? Do let us know and definitely send us pictures!
We would love to see what you have created.