We often talk about classical artists of past centuries and the gravity of their legacy. Today I wanted to show you something different.
Meet Estelle, a contemporary artist currently working in her studio somewhere in the Alps.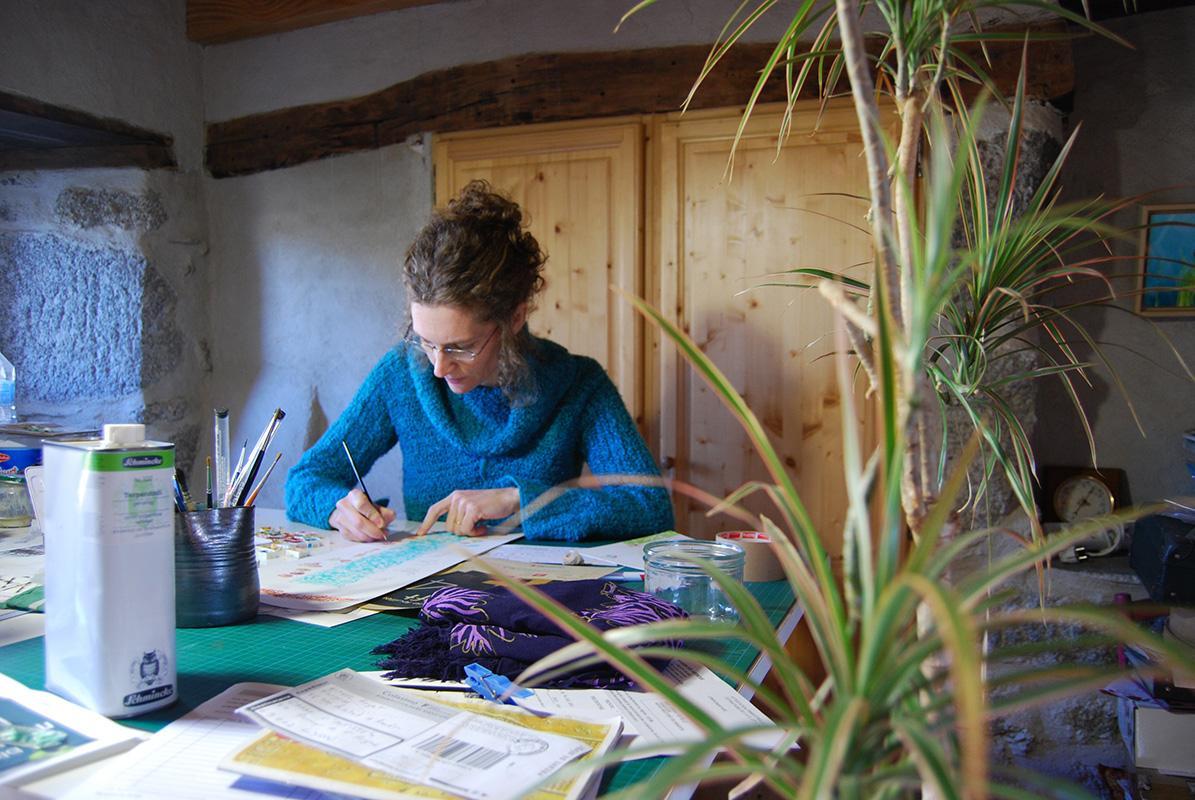 Estelle was born in Annecy, France in 1974. She has participated in art shows and exhibitions since 2005. Estelle has a Facebook page where you can see her beautiful whimsical paintings. <
"I want to keep all the magic of the first draft, with its flaws and the strength of the single brushstroke."
Estelle still follows her original style of creating light, poetic watercolors. She launches without a sketch, without a draft. The color is introduced later to bring life and dimension to the drawing. She blends a watercolor background with oil paint details with wonderful results!
Estelle likes to combine natural elements with fantasy. Take a look at these beautiful paintings: