Some of the best ways to spend a hot summer's day is to enjoy some cold treats, and do some watercolor painting! So let's learn how to paint a watercolor popsicle by following the techniques below.
Materials Used in This Watercolor Lesson:
100% Cotton Watercolor Paper - "Moulin du Roy" by Canson (140lb, size 9.4" x 12.6")
HB pencil
Wooden board
½" masking or artist's tape
Paper towels or a clean rag
2 containers of clean water
Palette for watercolor paints
Spray bottle with clean water
Table salt
Blow dryer
Crelando Acuarelas - Watercolors From LIDL
No. 2 - Cadmium Red
No. 4 - Crimson
No. 6 - Light Yellow
No. 8 - Yellow Ochre
No. 11 - Blue
No. 14 - Brown
No. 19 - Lime Green
No. 22 - Dark Brown
Brushes
Any round brush (no. 2)
Any round brush (no. 4)
Any round brush (no. 14)
Any flat brush (no. 12)
---
Step 1: Select and Prepare Your Popsicle Colors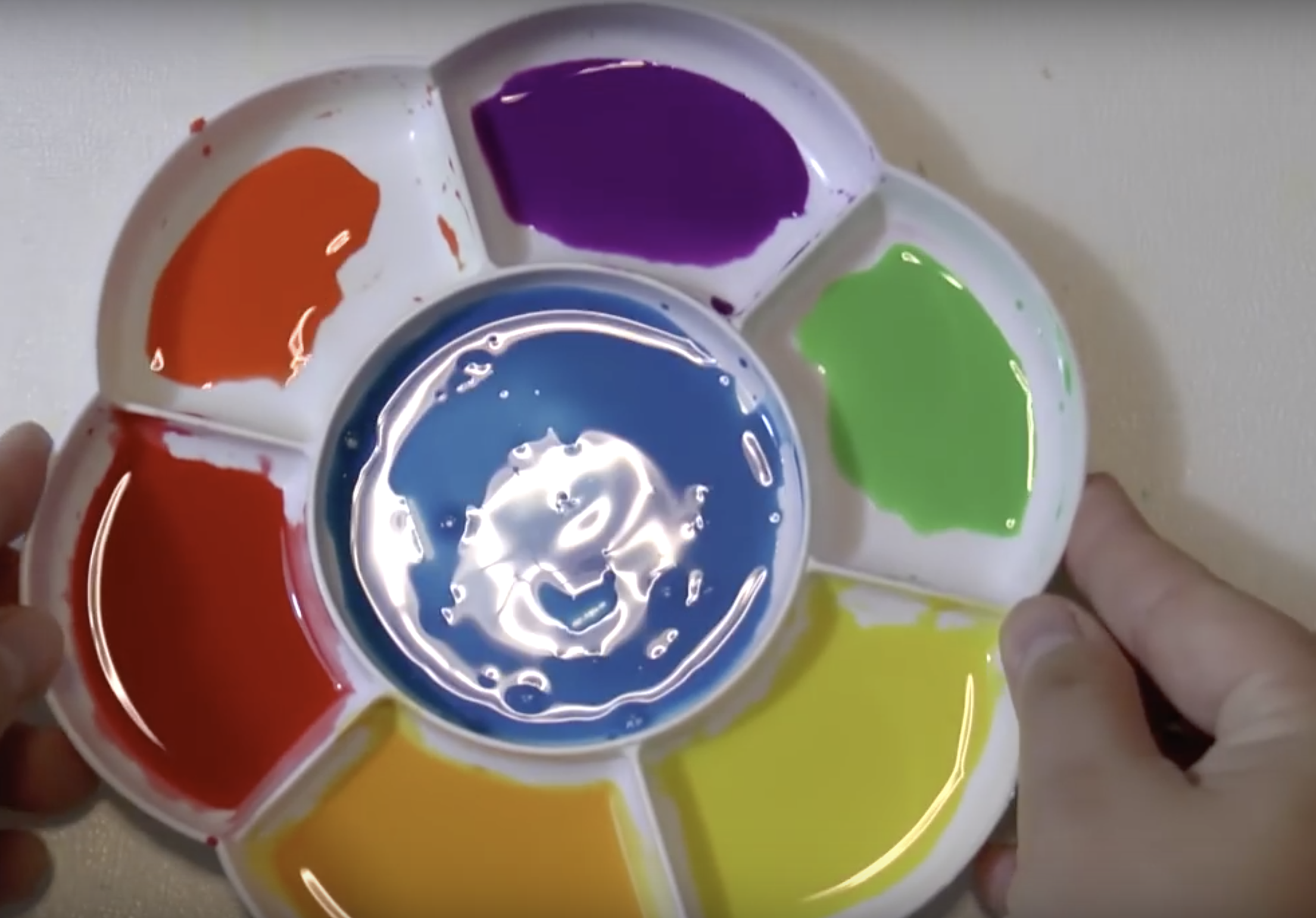 What better way to explore some basic watercolor techniques together than to paint some popsicles? To begin, prepare your watercolor paint beforehand. Pick a combination of bright colors that represent your favorite flavors, then place a smudge of paint for each color in your watercolor palette. Mix each with a bit of water and you're all set to start!
---
Step 2: Sketch Different Popsicle Shapes

A good habit to get into, especially for beginners, is to sketch the different popsicles before painting them. You can draw them in different shapes, as popsicles come in a variety of shapes and forms. The artist in this tutorial used an HB pencil, but you can use any pencil for sketching your watercolor popsicles. Just use a light hand to make it easier to erase mistakes! You also have the option of going freehand, if you're more experienced and prefer painting without doing any initial sketches. When you're done sketching, remember to tape down the edges of your watercolor paper to a wooden board with masking or artist's tape to minimize the chances of warping.
---
Step 3: Start Painting With the Wet-In-Wet Watercolor Technique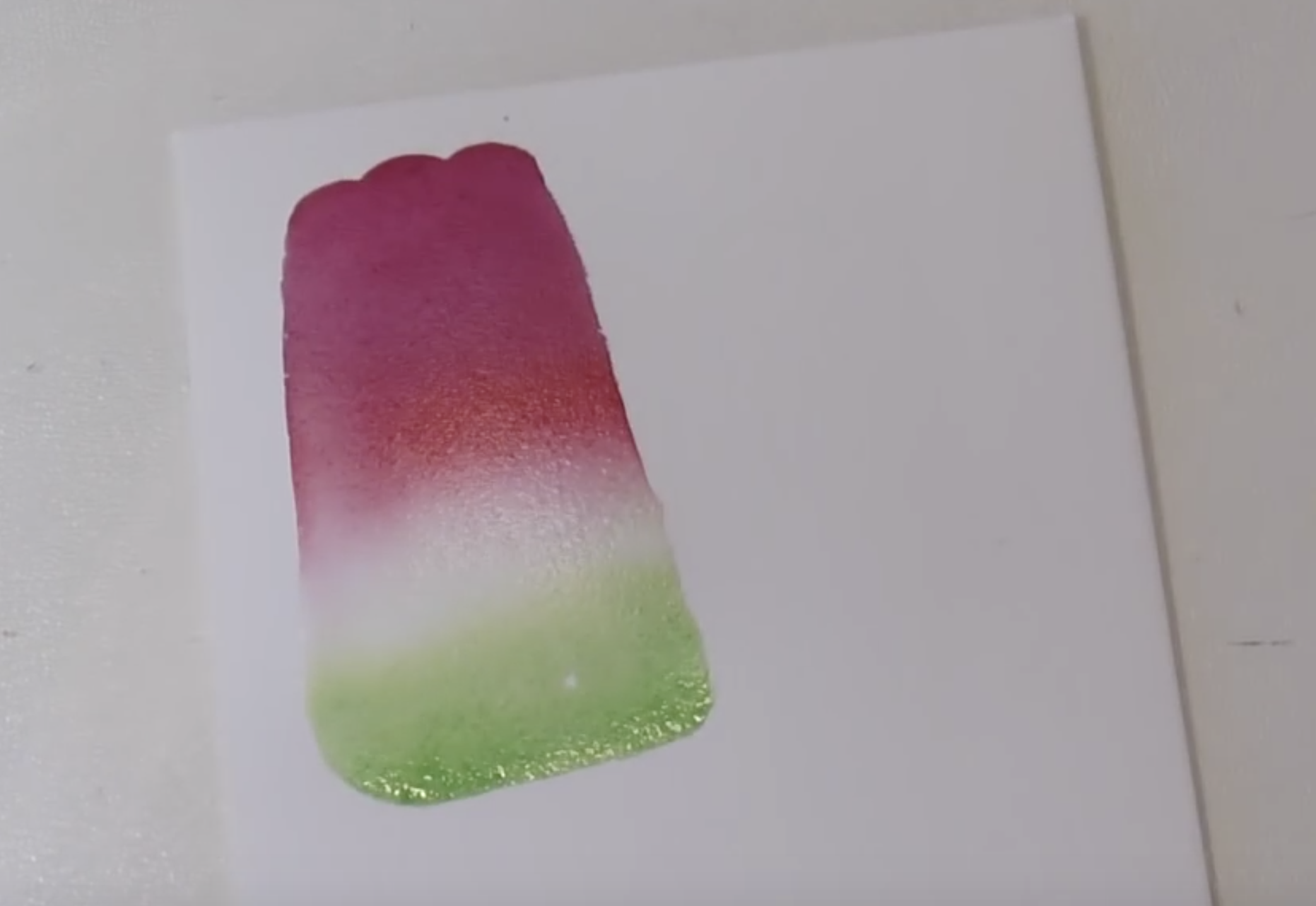 Outline your popsicle with water and a round brush (no. 14) first so that you can start the painting process with the wet-in-wet technique (i.e. adding wet paint to a wet surface). Start with a basic popsicle shape like the one above. While the watercolor paper is still wet, add Crimson to the top half and allow it to move freely along the popsicle shape that you've outlined. Then, drop in brighter Cadmium Red in the same area, and allow it to blend with the first layer of paint. As you wait, you can finish off the top part of the popsicle too. The third color to add is Lime Green. Add this to the bottom, and let the paint fade upwards. You'll notice that the paint only flows up to wherever the paper is still wet, which makes it easier to get a clean border for your painting. Also, make sure to leave a white space between the red and green parts. This can represent another layer of flavor in your popsicle.
---
Step 4: Create an Icy Effect Via the Lifting Technique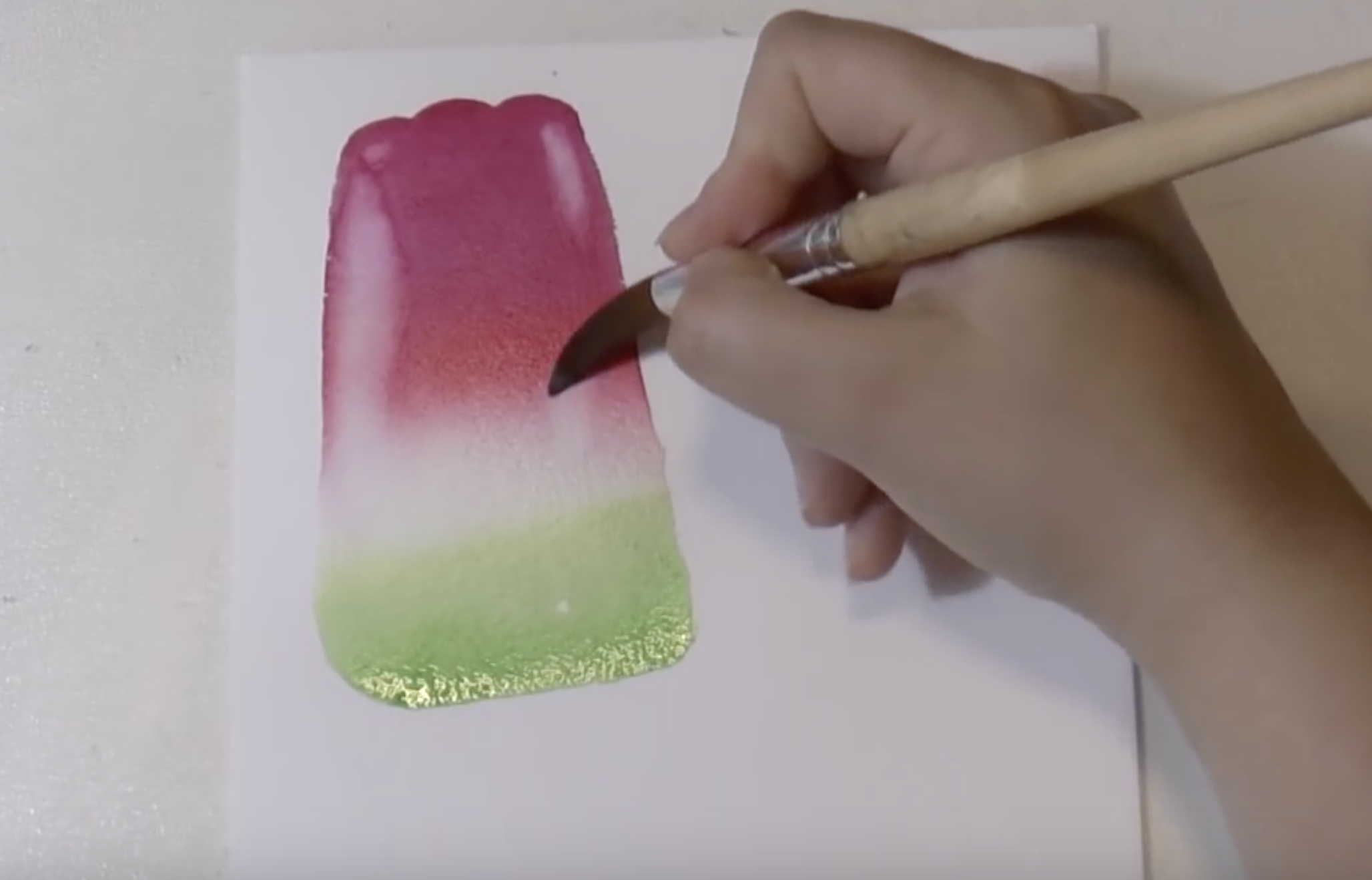 Next are a few lifting techniques that are best used while your paint is still damp. So after cleaning your round brush (no. 14), add some single strokes on the body of your popsicle. Just light and gentle strokes will do. Your paintbrush will lift the wet paint and leave a white area, giving an icy sheen to your watercolor popsicle. The artist did this near the side edges of the popsicle, and you can follow this watercolor technique to give your popsicle some dimension too.
---
Step 5: Adding Fun Details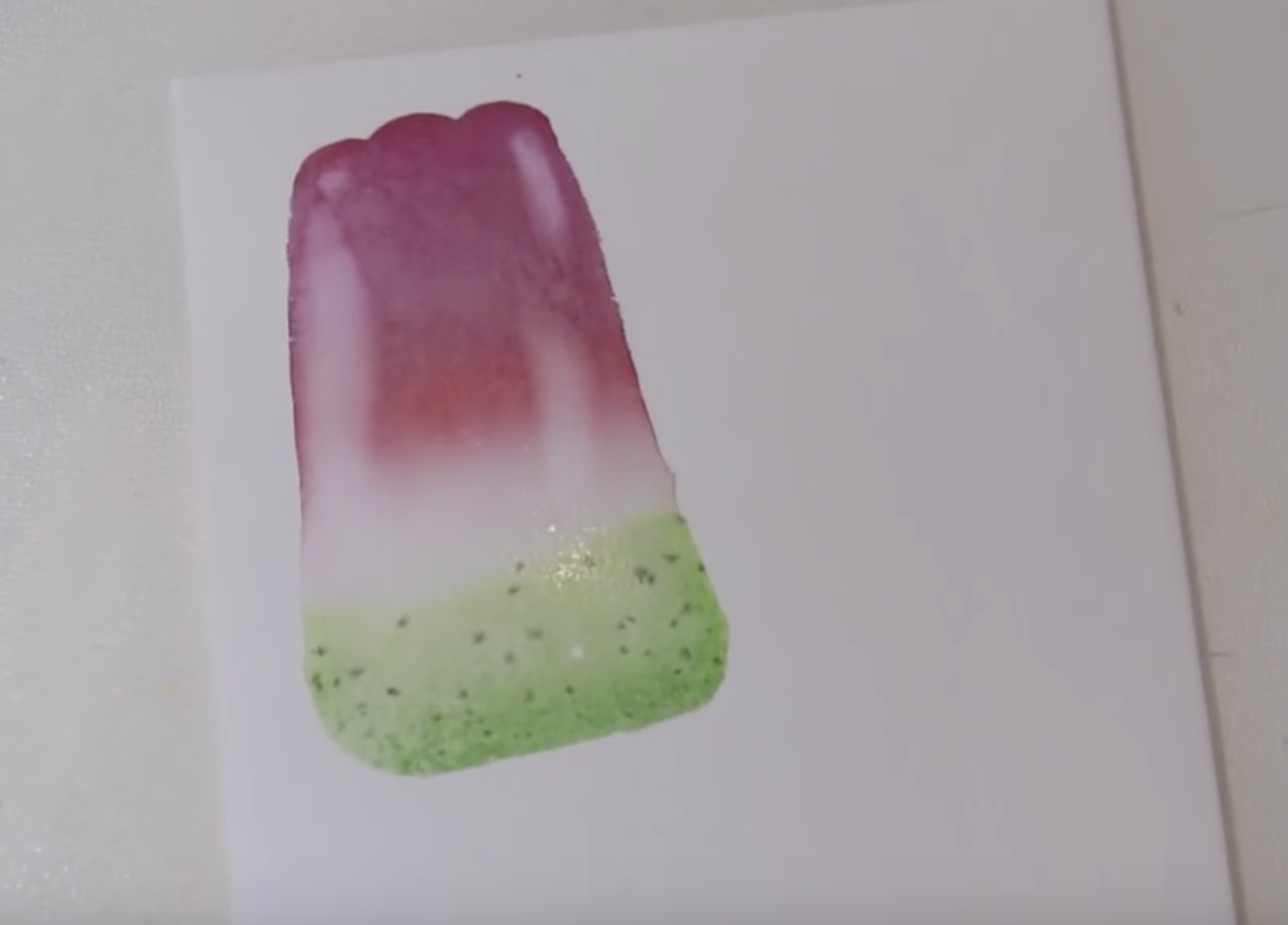 When you create your watercolor popsicles, imagine what the flavors will be. This is so you can paint them in such a way that you can almost taste the fruity popsicle yourself! For example, you can add some Blue dots to the green part of this popsicle as added detail. It's a simple but great watercolor technique that hints at some kiwi seeds that make up part of the treat. To add a bit of texture on your watercolor popsicle, spray some water on the still-damp bottom half and gently pat it with a paper towel. This is another lifting technique, and the result is a more textured effect on your subject.
---
Step 6: Add a Stick to Your Popsicle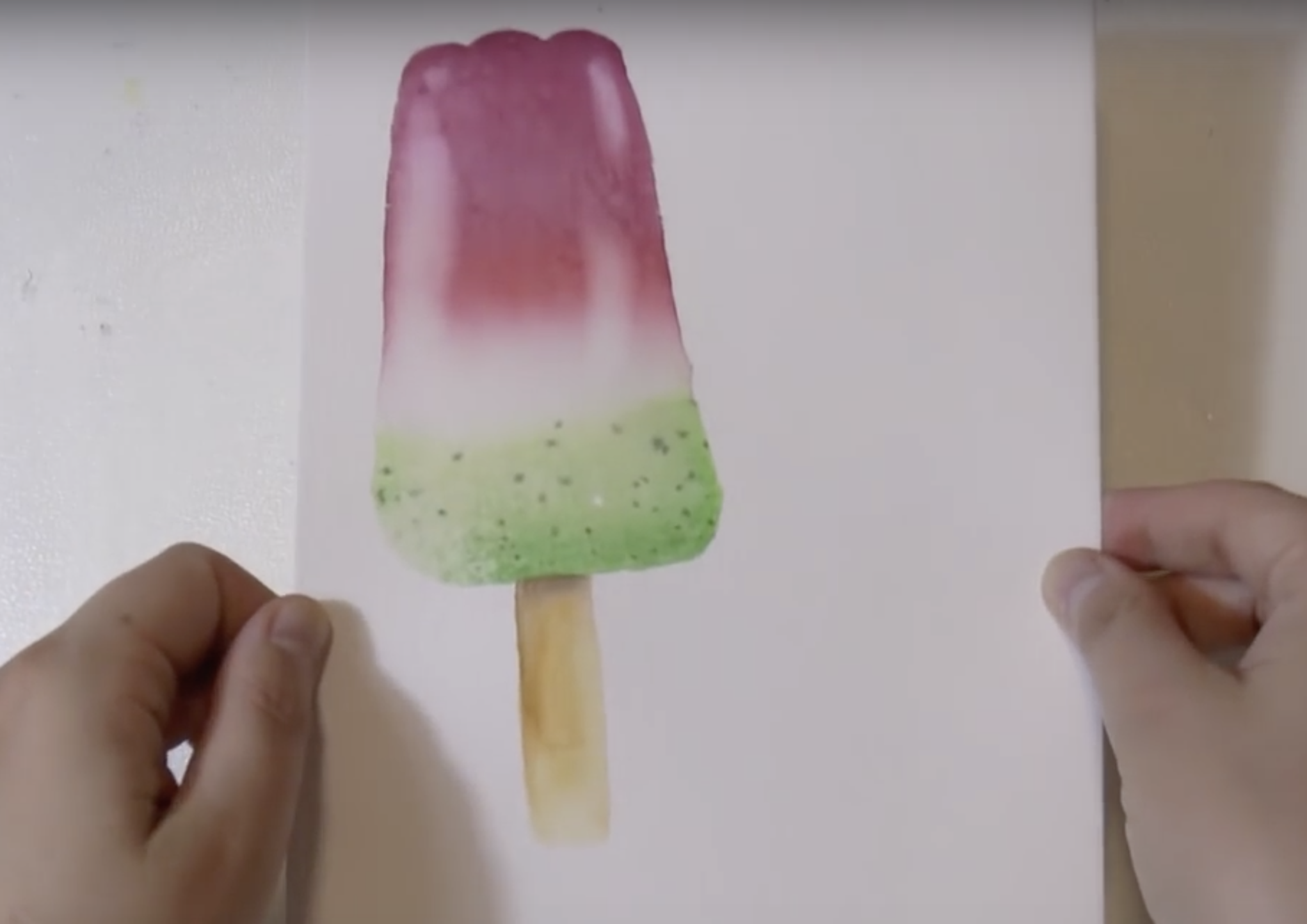 Using a flat brush with some Yellow Ochre, paint on the popsicle stick. Next, use your small round brush to add more realistic details to the stick, such as a shadowed side in a darker Brown shade. You can also define the edges of the stick as necessary. And there you have it! You have your first watercolor popsicle. I bet it looks like it packs a lot of fruit and fun! But you know what's more fun? Creating more popsicles with a few more watercolor techniques.
---
Step 7: Sprinkle Salt on Your Watercolor Popsicle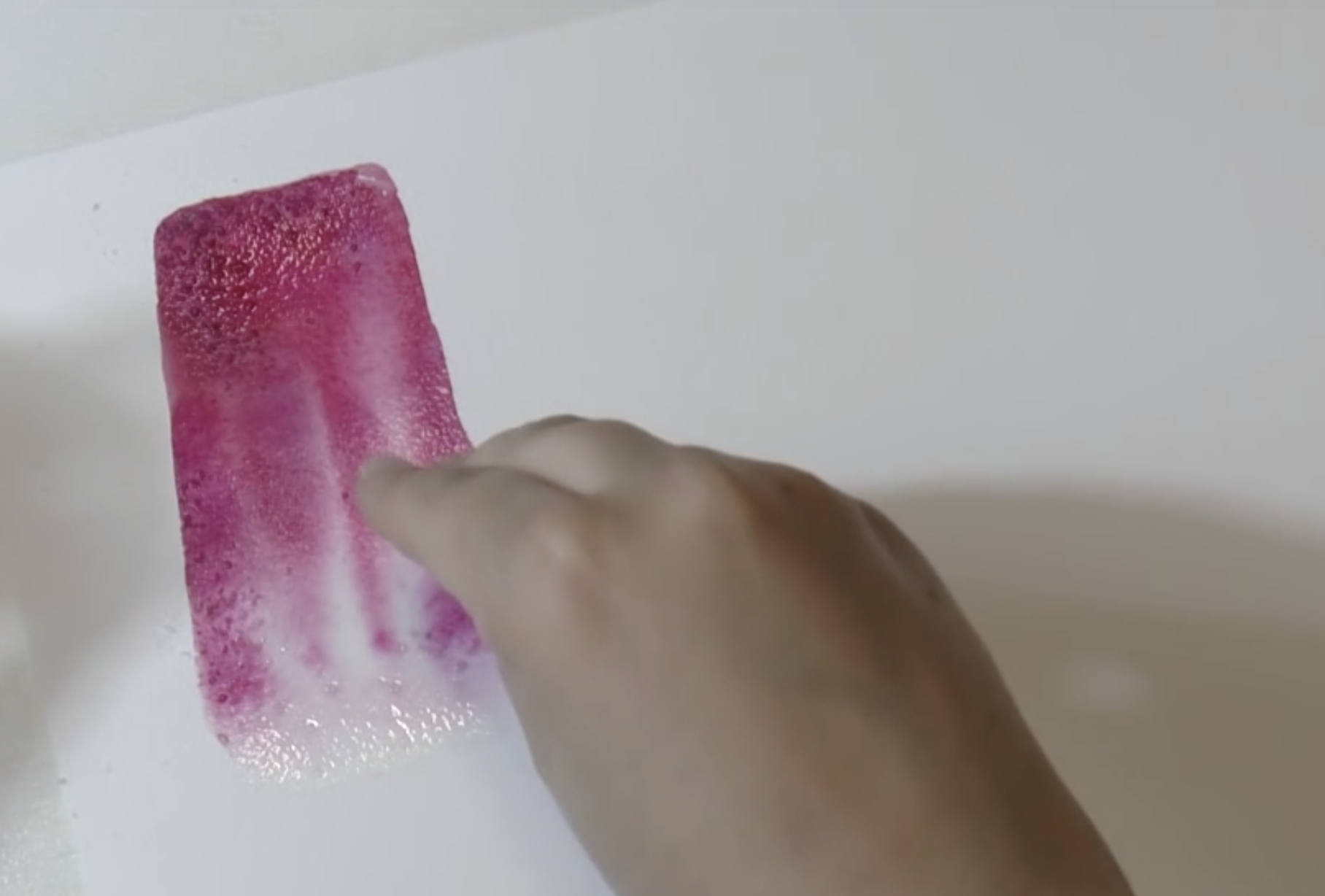 As you create more watercolor popsicles in different shapes, sizes, and colors, you can make your paintings more interesting by adding salt to the painted popsicle while it's still wet. Once it's completely dry, you can gently rub and remove the salt, and again, you have a different textured frozen effect on your watercolor painting.
---
Step 8: Turn Your Paper Around and Let the Paint Move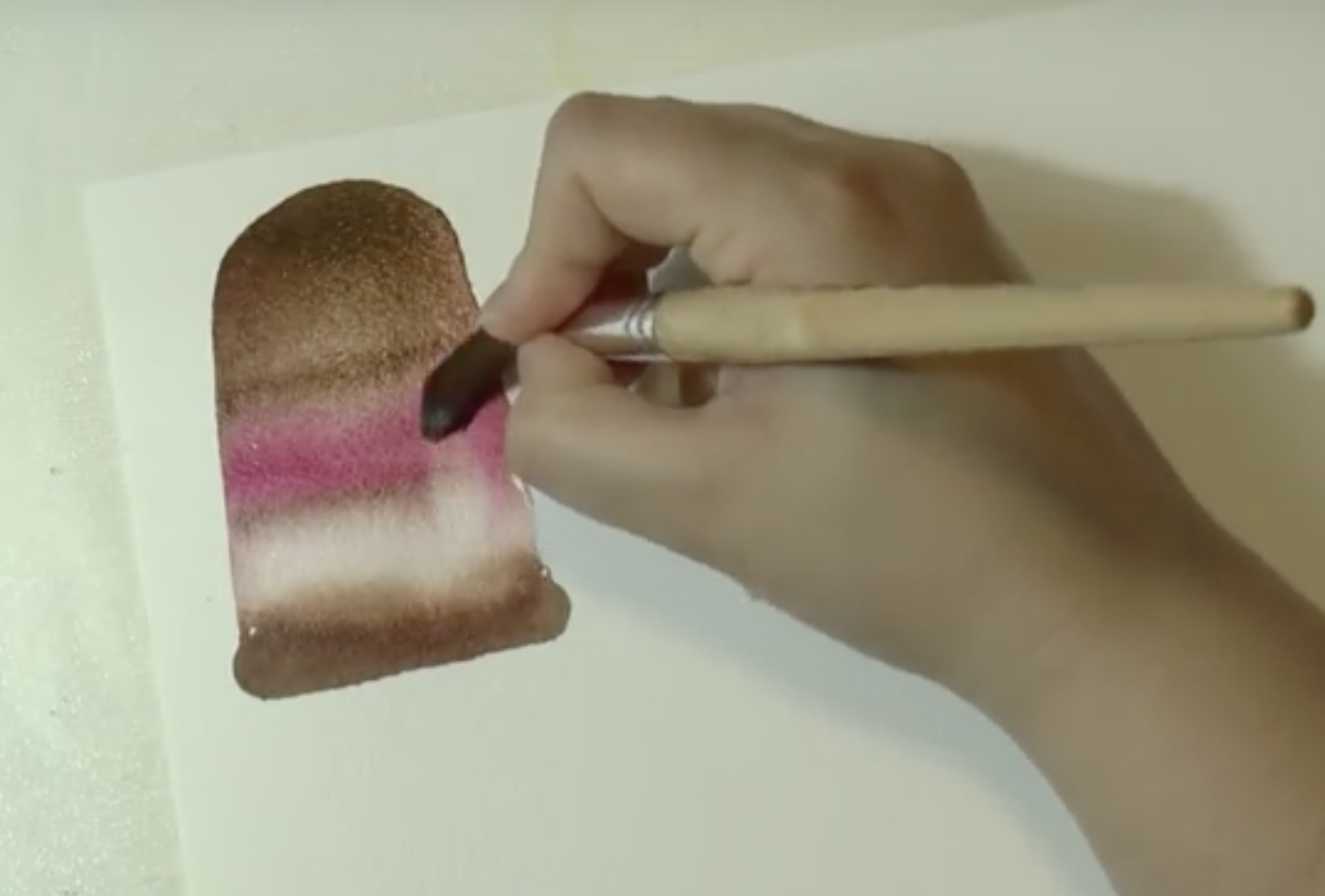 Creating paintings using the wet-in-wet technique is very interesting, since you can push and move the paint around while it's still wet, or you can also try moving the paper and turning it upside down so that the liquid is pulled downwards by gravity. It creates a smoother blend of of colors. In this additional watercolor popsicle that the artist paints, she uses several shades of brown to depict a Cola-flavored popsicle. She adds a bit of Crimson in the middle, and blended both hues seamlessly by moving the paper around as the paint dries. You can use a much smaller round brush (no. 2) to define the details of the popsicle too. When you're satisfied with the way the blends look, you can hasten the drying process by using a blow dryer.
---
Step 9: Paint More Popsicles!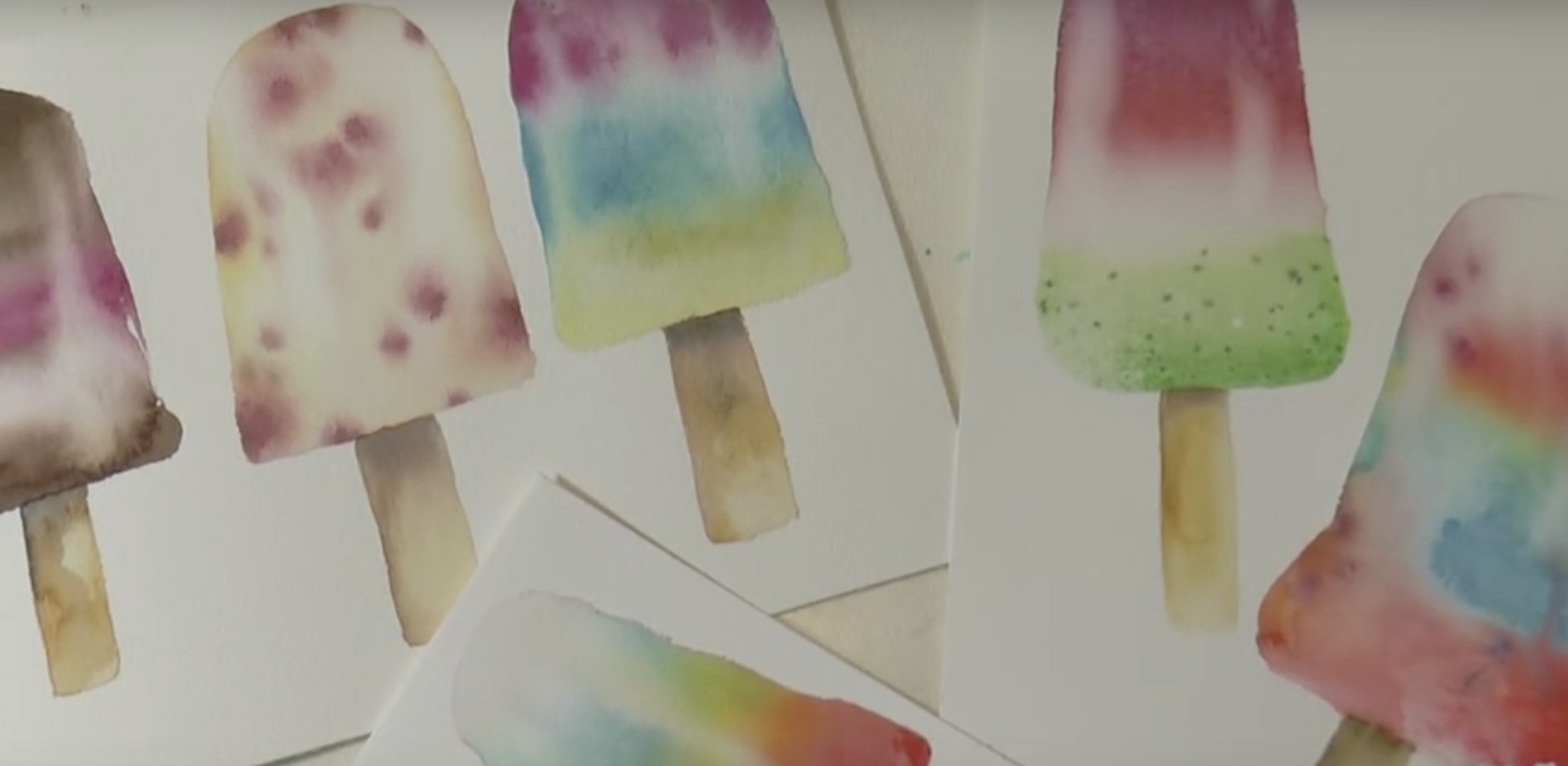 Create more watercolor popsicles and continue to apply the different watercolor techniques. Use different colors and add different shapes to make each popsicle look unique and interesting. You can add bigger spots or speckles to paint some fruit slices or chunks in your popsicle, and you can try using a rainbow of colors too! However, don't forget to use the same lifting technique each time for that icy cold sheen.
That was a fun, sweet treat, right?
You can check out the full video of this tutorial in the link below. Happy painting!
Paul Rubens Artist Watercolor Paint Set,36*5 ml Vibrant Colors, Watercolor Tubes for Profesional Artists&Hobbists, Art Supplies for Watercolor Painting, Comic, Illustration, Decoration