More than words
A step-by-step introduction to artistic journaling I've been asked repeatedly to conduct classes on creating journal art. However, the process is so easy that instead of classes I decided to just share the steps with anyone who is interested in creating their own journal art. Supplies used for this lesson:
Sketch book, with paper that is heavy enough for watercolor
Watercolor Pencils
Watercolor Crayons
Small Angled Paint Brush (Nothing expensive)
Ultra Fine Sharpie Pen
Light Lead Pencil
Pencil Sharpener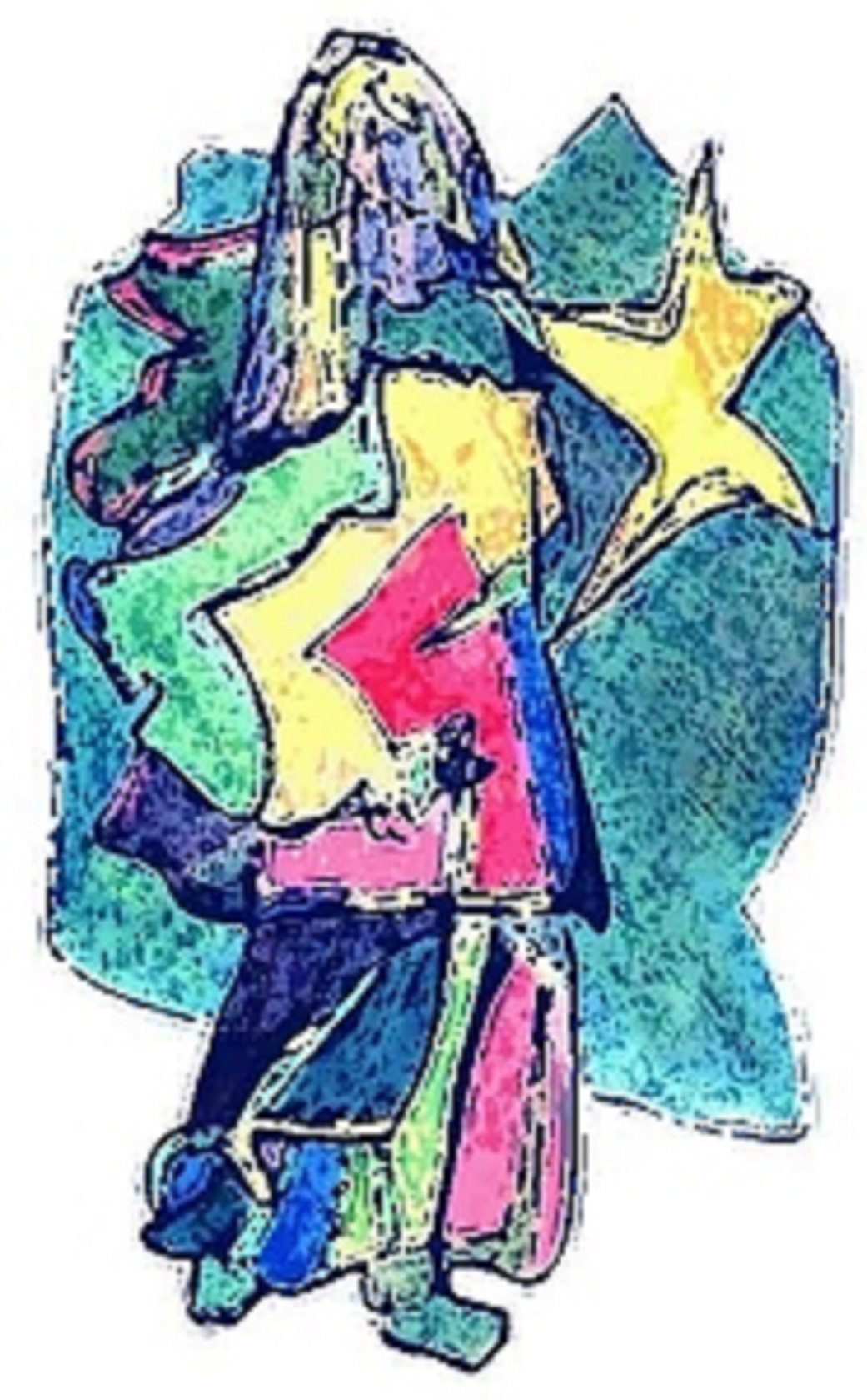 Step by Step 1. It helps if you actually journal, meaning writing down anything that goes through your mind. It's been called "emptying your mind on paper". The best time is in the morning right when you wake up. Have your journal handy and just start writing. Don't worry about clarity, punctuation, spelling or sounding good. A journal entry is truly an opportunity to remove the clutter from your mind. 2. After journaling about three pages, your mind is clear or clearer, and you'll be in a better place to connect with God/The Source. 3. You might want to write down a question prior to creating your journal art. Because your art may just give you an answer. 4. Close your eyes and let your pencil move across the paper, creating lines, circles, swirls, and other shapes. Try to think of nothing as you draw. 5. Open your eyes and try to see the hidden image that's meaningful for you. Sometimes it's pretty clear and sometimes you have to spend some time finding it. It you can't find anything, close your eyes and try again. 6. Once you find an image, trace it with your pencil. You might also enhance it. 7. Now trace it with a sharpie "ultra fine" pen (this is a waterproof black pen). 8. Using your watercolor pencils or watercolor crayons, start adding color. 9. Creativity (Journal Art) - © 2006 Judi Russell With your small angled paint brush, add water and the colors just come alive. Dip your brush in water and then lightly tap it on a towel to remove most of the water. You actually want to add "moisture" versus big drops of water. 10. Sometime during this process, words might come to you. A name for the image, the answer to your question, phrases and maybe a poem. Write these down next to your image.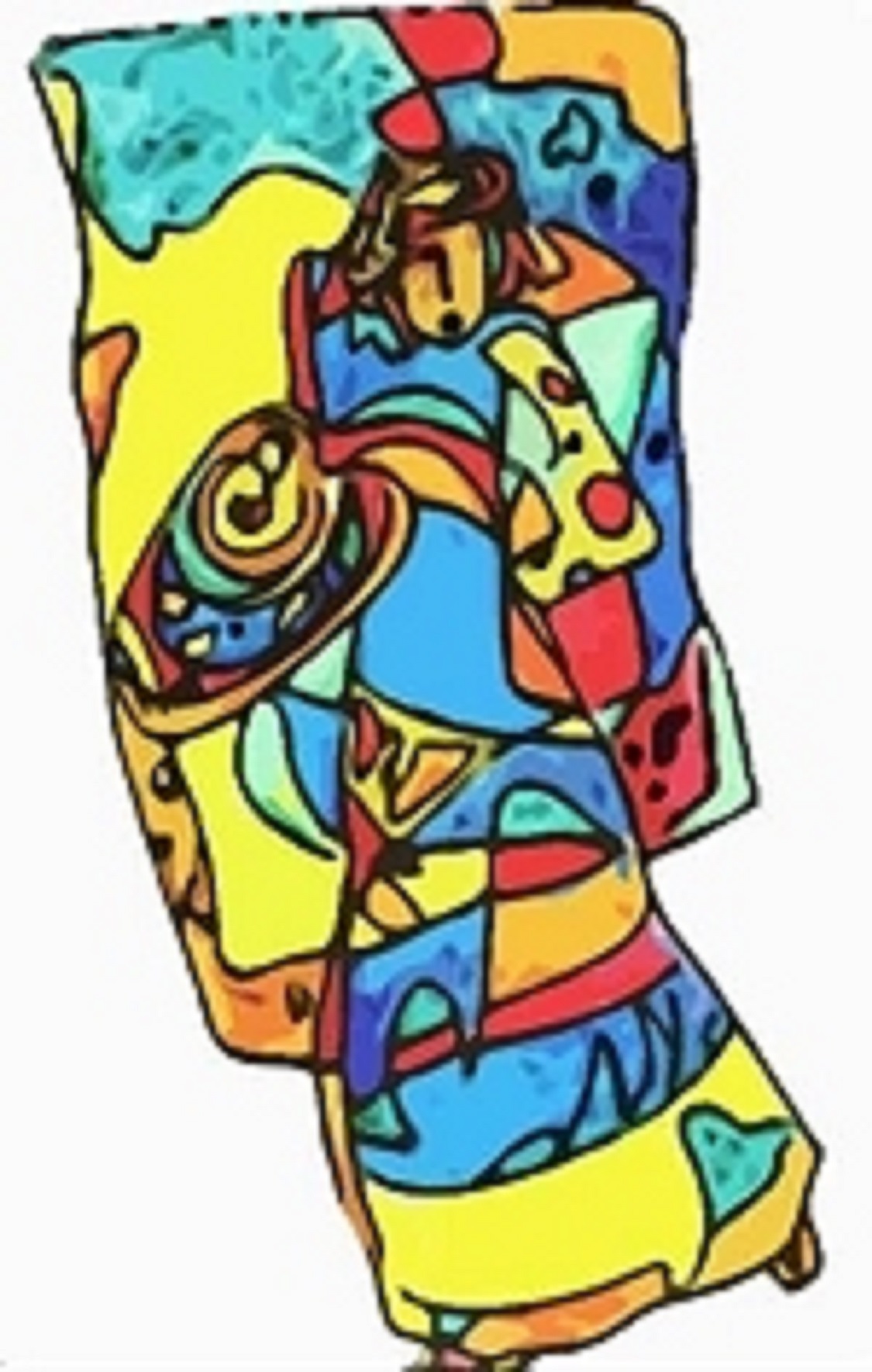 It's only a Matter of Time I've been doing this for about eight years, so it gets easier and easier. I think the journal art started as my reward for completing three pages of the journal each morning. Now I create journal art anytime during the journaling process. Sometimes I just decide to create journal art without any journaling. However, I always find the art is more meaningful to me if I spend the time to clear the clutter from my mind by journaling. This process is fun for children and adults. It seems to amaze people when they actually see images within the marks and the images mean something to them. Remember, creating your journal art should be fun, hopefully tell you something about yourself and give you answers to some of your questions. Please try, and keep trying, this fun and "very healing" process. Wishing you a life filled with creativity, grace and love! Judi Please visit http://judirussell.com to see art from my journal as well as any words that came to me during this process. Originals and Limited Edition Signed Giclees are also available.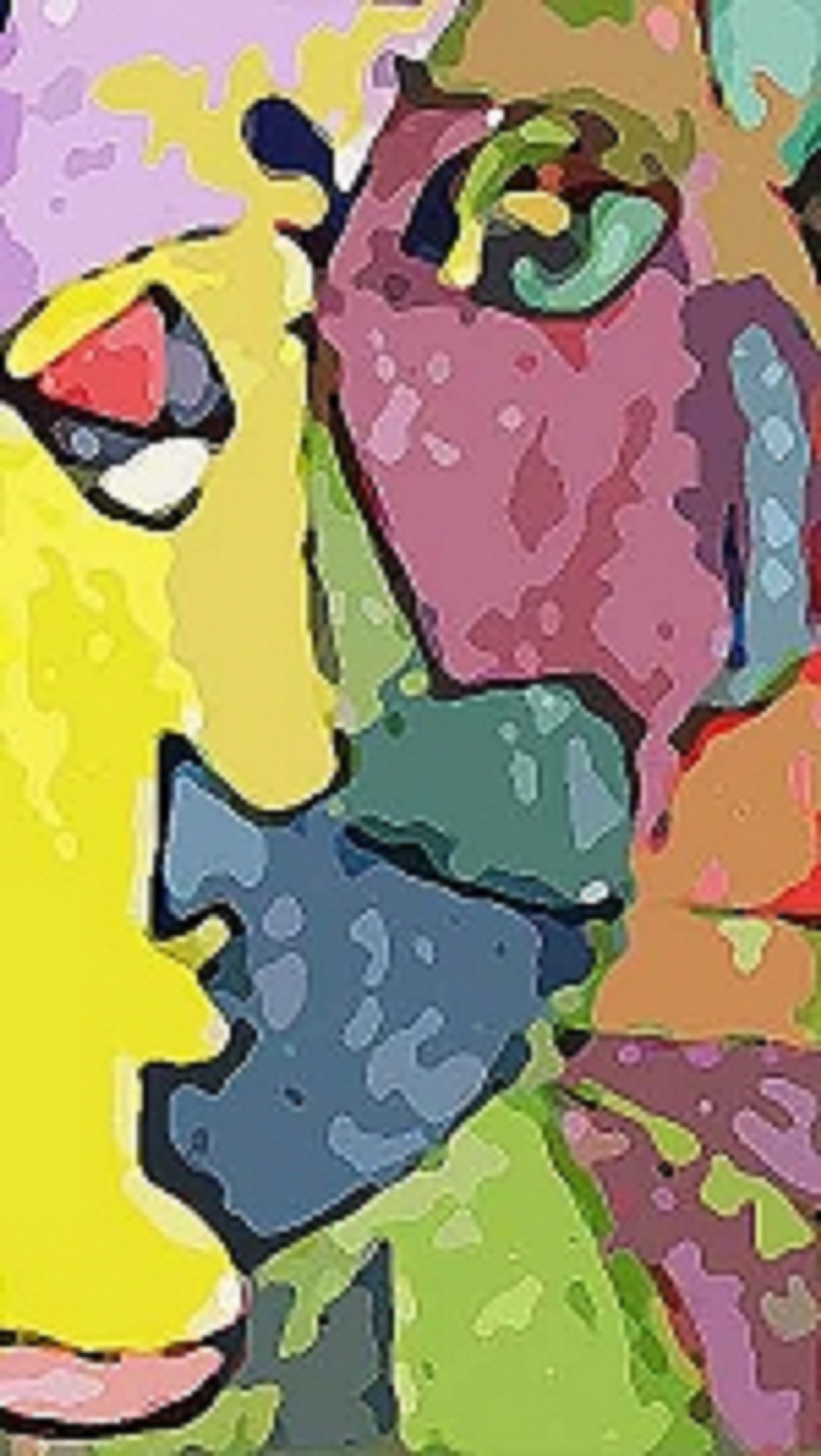 Illustrations Copyright © 2006 Judi Russell. Top to bottom: "Expanding Heart", "Open and Allowing", "Creativity", and "Moving Up." After managing her own advertising agency for more than 25 years; Bermuda Run, North Carolina artist, Judi Russell, stepped into a different creative life at retirement. Judi uses acrylics, watercolor, and mixed media to create her popular abstract and impressionistic works. Judi can be contacted at judi.russ@earthlink.net Note: Judi further enhances the creative process by scanning and digitally manipulating her journal art. —ed.