Winston-Salem, North Carolina
Sterling Edwards is a North Carolina (USA) watercolor artist who has received international recognition for his luminous watercolor paintings. Combining rich values, bold composition, and transparent paint, Sterling has established himself as an excellent watercolor artist, workshop instructor, and juror. His unique philosophy about art and artists, combined with years of experience, has earned Sterling Edwards the respect of his peers, students, and collectors of his work. In 1985, he began studying watercolors and was captivated by the versatility and luminosity of the medium. Sterling spent several years learning from watercolor master Zoltan Szabo, as well as several other prominent watercolor artists. Edwards began teaching his style of painting to watercolor artists of all skill levels in 1993. As his reputation as a watercolor artist and teacher rapidly grew, he was requested to conduct watercolor workshops throughout the United States and Canada. In March, 2006, Sterling was chosen as one of the founding artists and part owner of Art Academy Live. He was a featured artist in the Fall, 2001 issue of Watercolor Magic magazine in an article titled "Ones to Watch," and has been the subject of several newspaper articles that chronicled his painting style.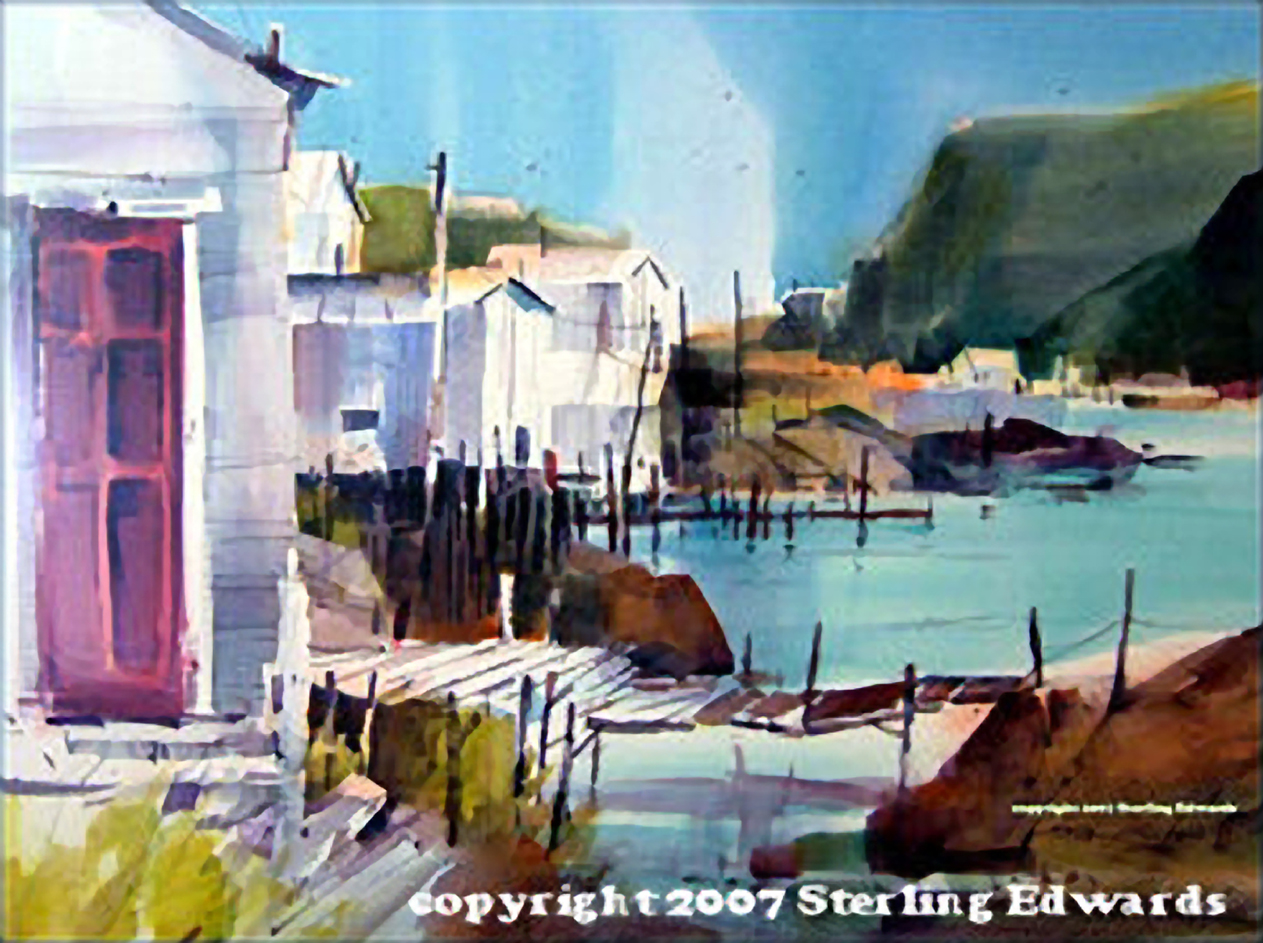 "A Day at the Battery" - Sterling Edwards, 2007 Sterling's relaxed and often humorous style of teaching puts his students at ease as he relates his life adventures in the form of whimsical stories while doing demonstrations at his popular watercolor workshops.
"What I feel about the subject draws me to the brush. I have painted the monumental to the insignificant, each with equal passion. It all begins with an idea and a burning passion to create and express. That is the true artist. Everything else is merely technique." —Sterling Edwards
In 2007, Sterling was elected as a signature member of the Canadian Society of Painters in Watercolor. Sterling's original paintings are in private and corporate collections worldwide, and he is represented by several galleries. He works from his studio in Hendersonville, North Carolina. Today, Sterling's paintings are in numerous corporate and hundreds of private collections throughout the United States and Canada.