Rock Creek Between Snowy Evergreen Trees
Related Courses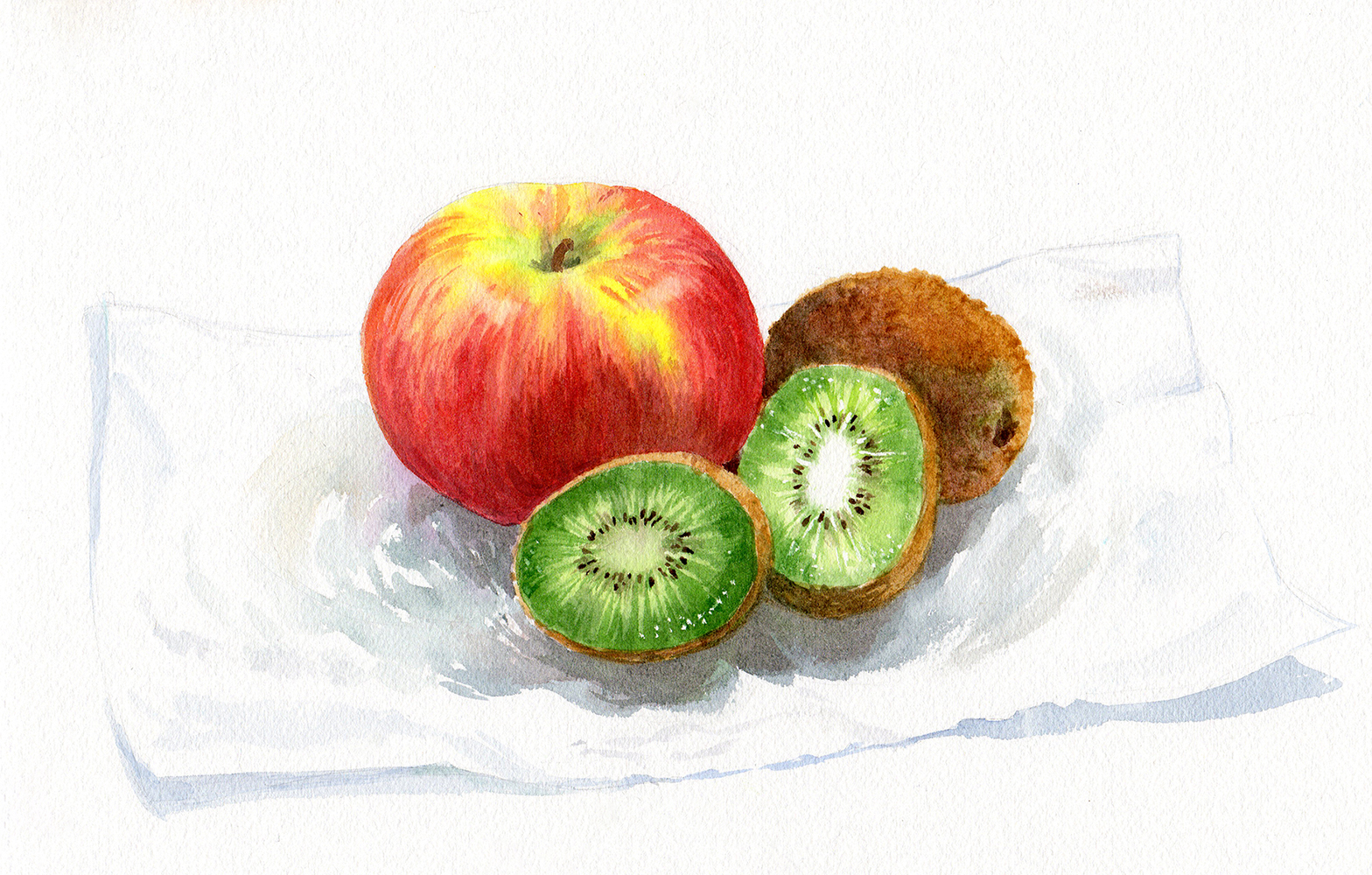 Sketching & Painting A Still Life Composition From Start To Finish
Watercolor Class Preview: Kung gives a live lesson to a live audience, complete with questions and comments from the audience How to paint a shiny surface (apple) versus a fuzzy surface (kiwi) Learn about the qualities to consider when choosing your subject, composition, and color scheme How to draw a sketch from a still life before you begin painting Learn why it is best to not draw your initial sketch too heavily Learn about angles and how to measure them with a still life Why it is important to mix masking fluid well before using it How to protect your...
Categories: All Lessons

How To Paint A Boat & Water Scene With Reflections
Preview Of Class On Boat & Water Scene With Reflections: How to study and sketch a wharf scene with a sailboat and forest. How to prepare to paint reflections on water. How to apply the "wet in wet" technique to a forest, a sky, and a body of water. How to mix primary colors with earth colors to achieve a relaxing and immersive atmosphere. Mixing white paint with various colors to achieve different levels of transparency within a painting. Mixing colors on watercolor paper to achieve ripple effects. Paints On The Palette (Various Brands) Lemon Yellow Orange Bright Orange Permanent...
Categories: All Lessons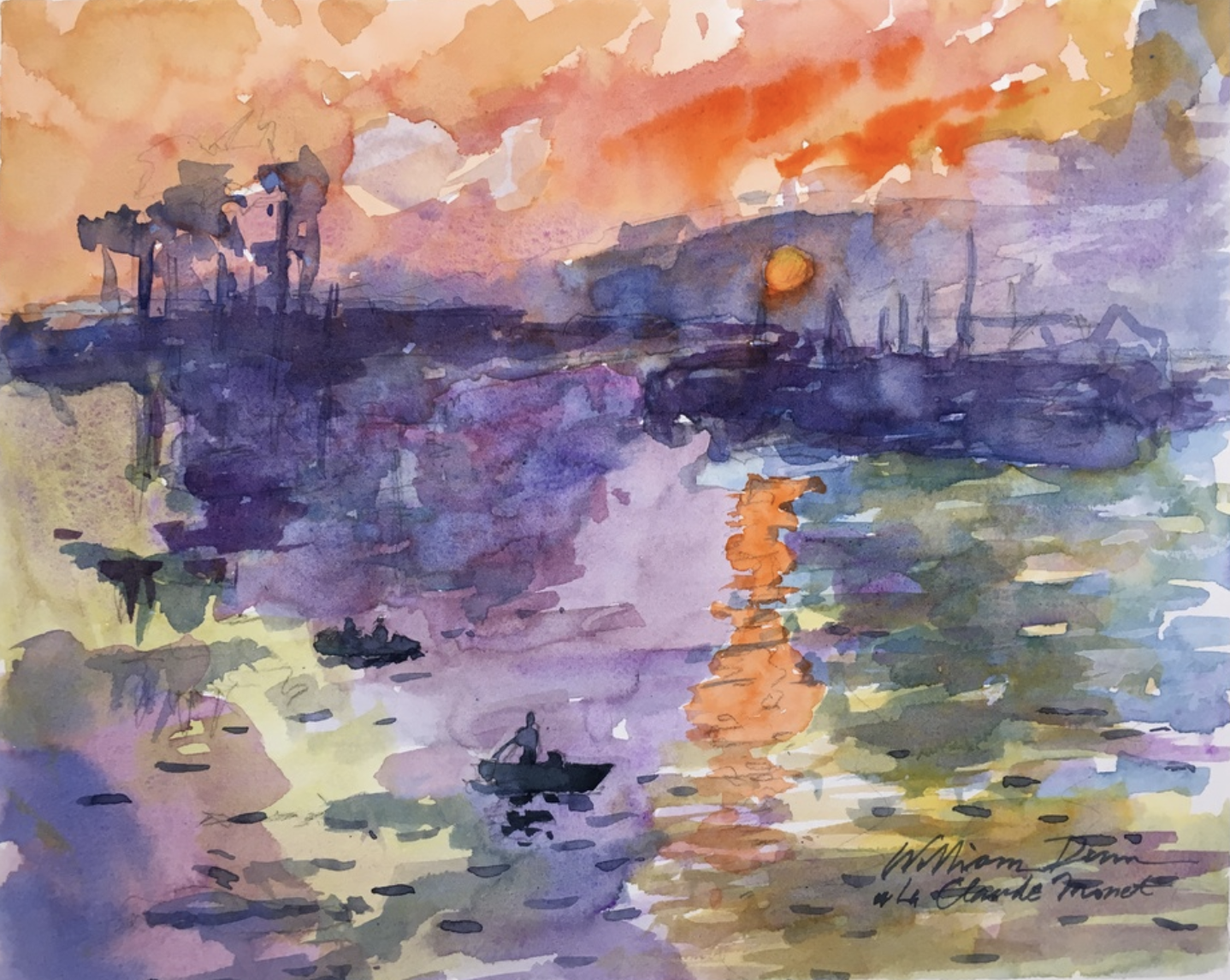 Watercolor Techniques For Copying A Famous Sunrise Painting By Monet
Watercolor Techniques Class Preview: How to copy an oil painting using watercolor. How to paint Monets famous Sunrise painting. How to paint a close-up of water and waves. How to sketch and color different sections of the whole art piece and how they are all combined. How to manipulate colors to give your painting more emotion. How to paint while understanding eye-level and perception of the viewer and the art piece. How to fix mistakes and remove watercolor when you mess up. How to create reflections of objects in the water. How to understand the difference between sea and sky...
Categories: All Lessons