Classic Seascape From Start To Finish
Related Courses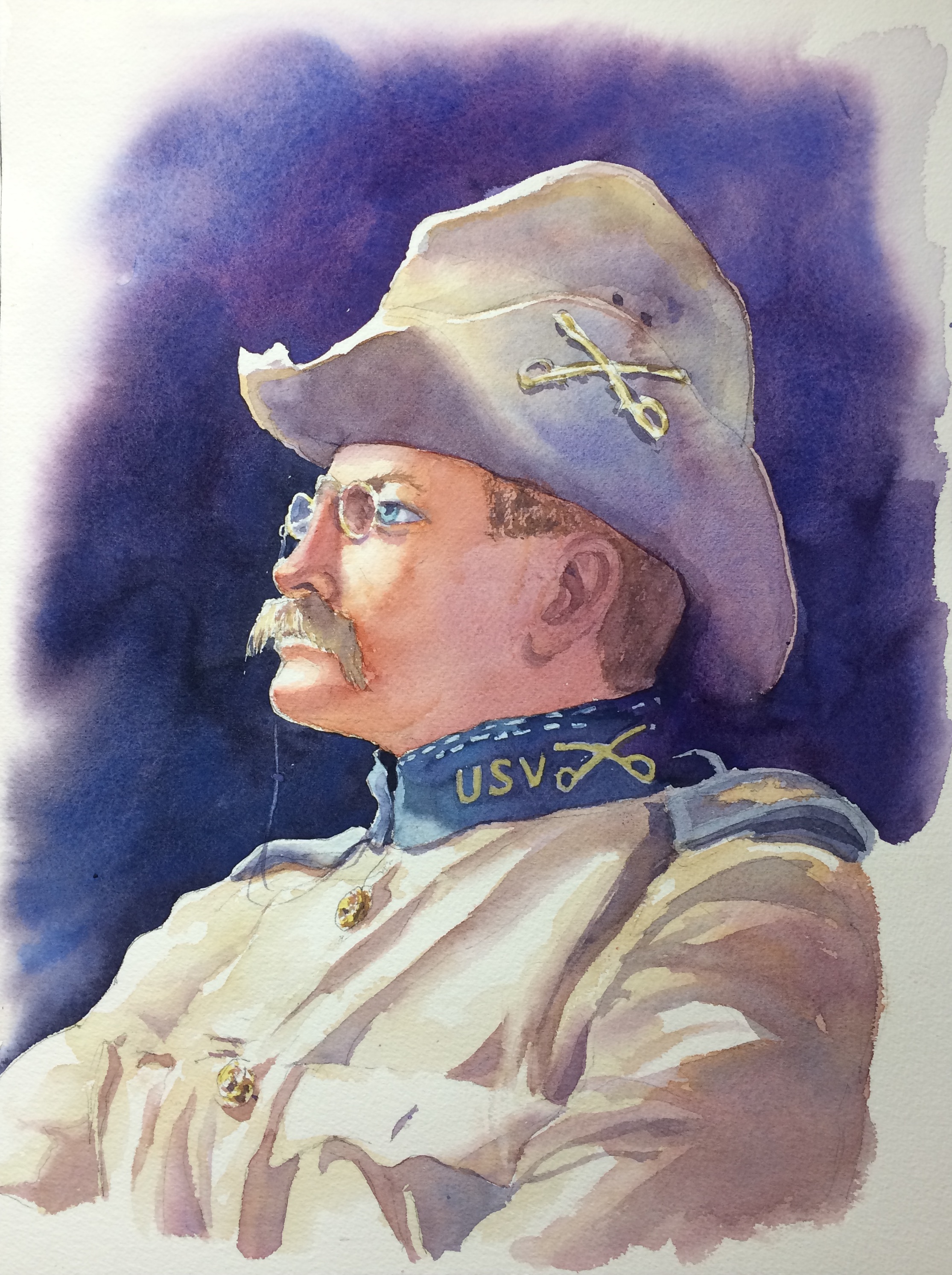 How To Paint A Color Portrait From A Black & White Reference Photo
Watercolor Class Preview: How to capture a person's likeness using watercolor paints How to convert a black-and-white picture into a full-color painting How to plan and sketch a person's profile or portrait How to mix skin color, and determine different values and tones depending on the lighting How to paint crisp edges versus turning edges How to use a scrubber brush to create highlights How to paint a "wrapping" effect for clothing Creating a "lost and found" effect to make a painting more dramatic Learn how to paint folds and wrinkles on clothing How to invent an interesting background out of...
Categories: All Lessons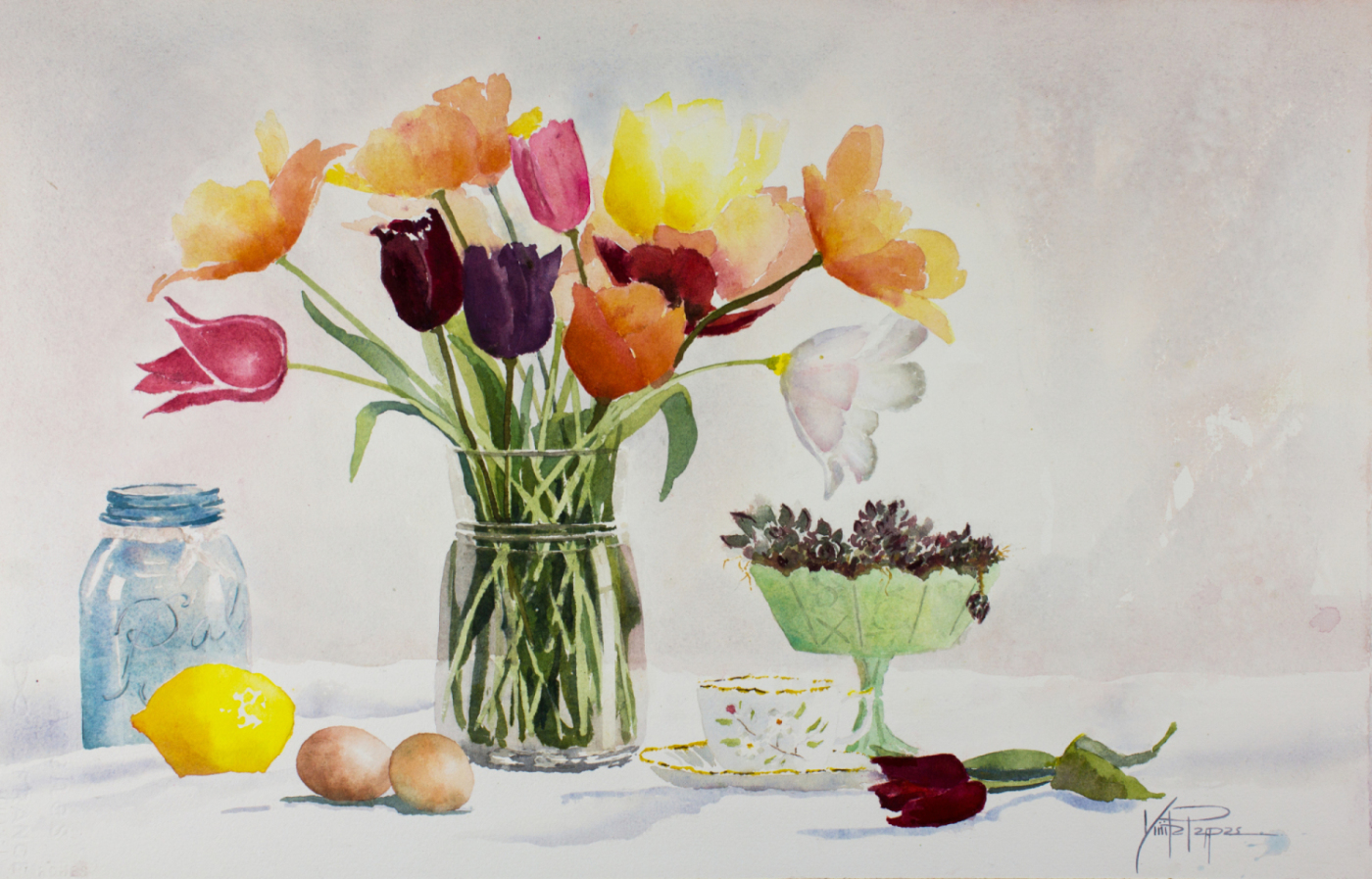 Tulip Bouquet Still Life
Watercolor Class Preview: How to do a still-life painting How to prevent your wet paper from buckling when it dries How to paint a bouquet of tulip flowers Why painting petals on different flowers one at a time produces better results How to paint close-up glass containers How to plan a painting with lots of different elements How to paint highlights and shadows How to paint an egg How to paint a lemon What colors to use for painting metallic surfaces When to use painter's tape and masking fluid How to paint leaves How to avoid mixing unnatural green colors...
Categories: All Lessons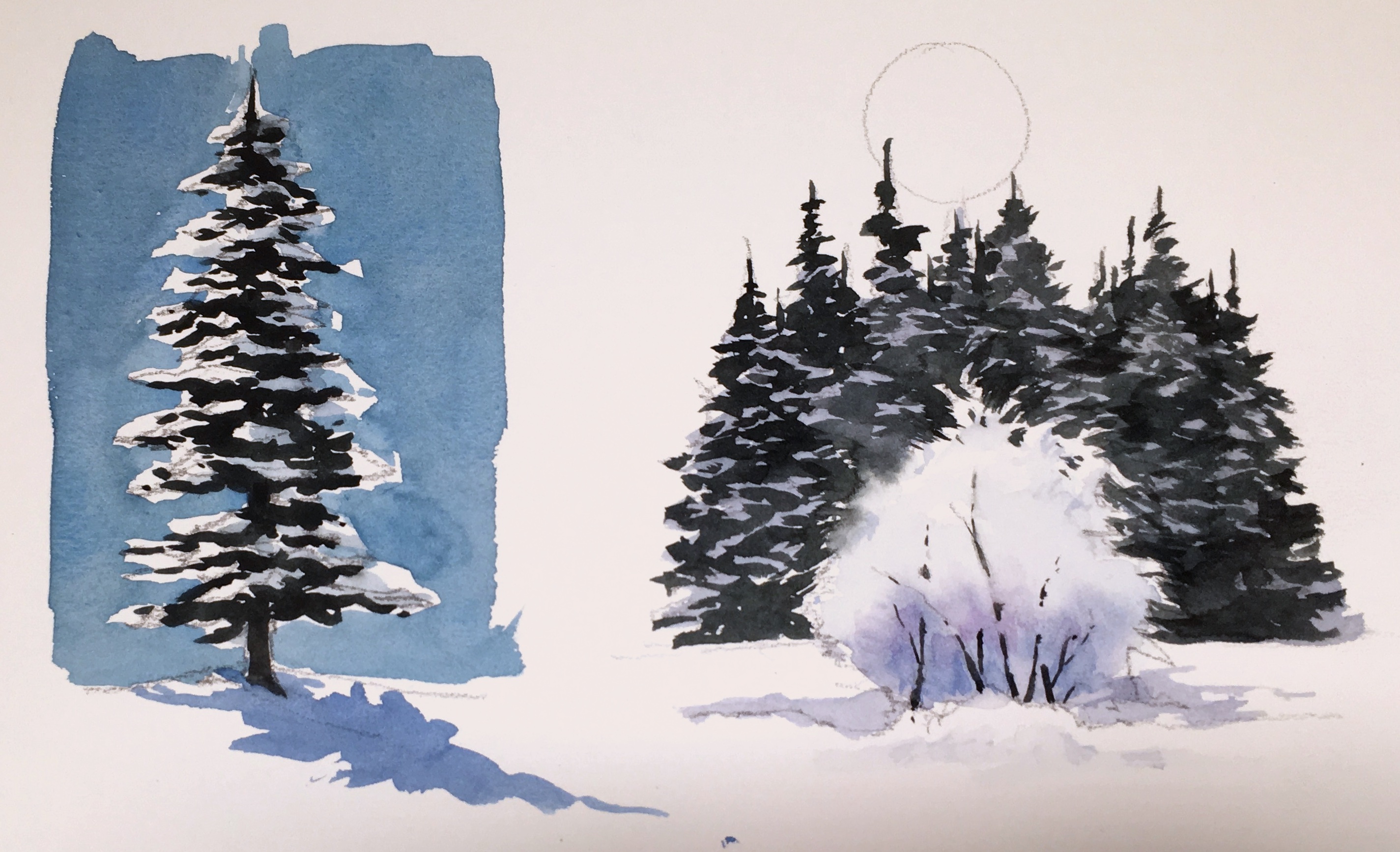 How To Paint Realistic Snowy Trees & Bushes
Watercolor Class Preview: How to study snowy trees to prepare for a painting How to sketch realistic snowy trees without too much symmetry How to draw and paint negative space How to paint a winter scene of snowy trees and a bush Learn how to paint shadows on snow Learn about composition and how it affects a painting How to use the "lost-and-found" technique Learn how to use contrast to create depth in a painting Paints On The Palette (Holbein Artists' Watercolors) Opera Permanent Alizarin Crimson Permanent Violet Mineral Violet Cobalt Blue Cerulean Blue Peacock Blue Manganese Blue Nova Ultramarine...
Categories: All Lessons