Turn dripping watercolors into a happy accident with this dripping watercolor technique!
Materials used for this watercolor technique:
Daler Rowney: Simply Canvas Panel (12" x 16")
Flat paintbrush (size 6)
Container of water
Tissue
Artoys Simply Art Watercolor Cakes: pearlescent watercolor set (36 colors), or any watercolor paint set
---
Step One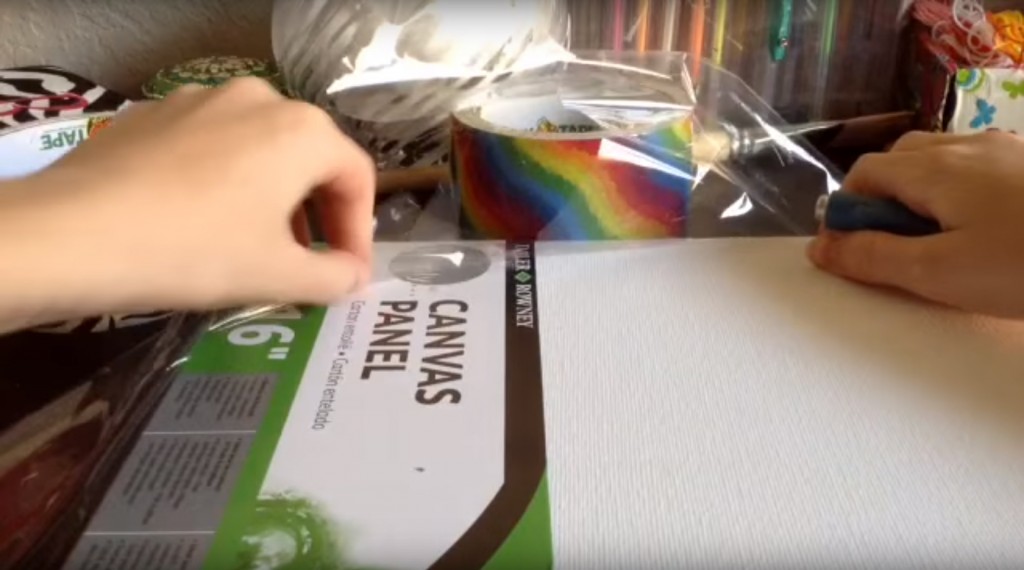 Open the packaging for the canvas panel, and prop it up so it's almost standing upright. Prep your first color by dipping your 
paintbrush
into the water and mixing it with the paint. Note: make the paint watery enough to saturate your brush, but not so watery that the color becomes too light. You can test it on a piece of scrap paper beforehand.
---
Step Two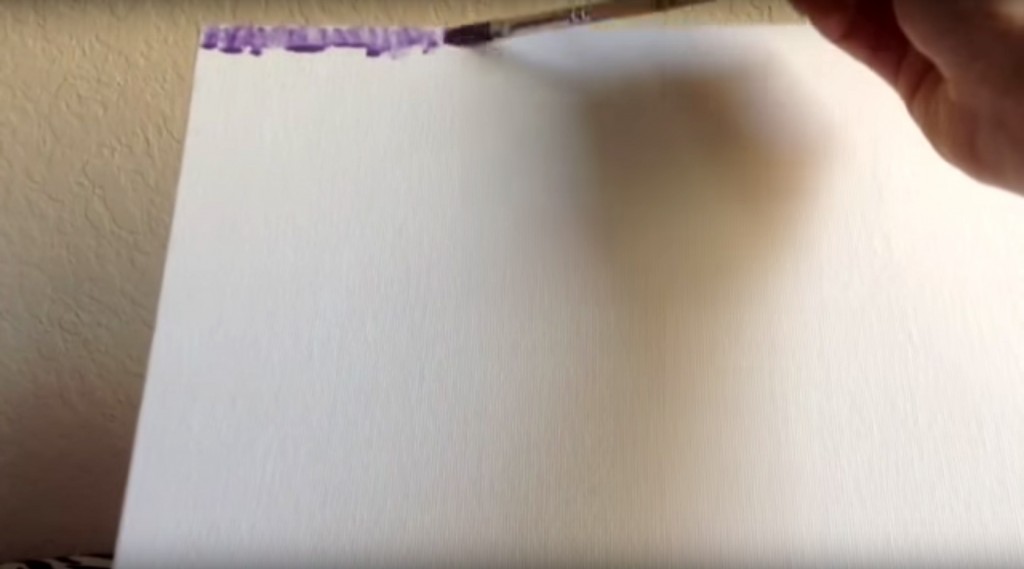 Start
dabbing paint
on at the top left corner of your canvas panel and work your way towards the top right corner. Dab several times in the same spot if you want a drip to form there; gravity should cause the paint to start dripping. If it's not, keep adding more paint to the canvas until it does. You can vary the length of your drips by controlling how much paint you dab to the same spot.
---
Step Three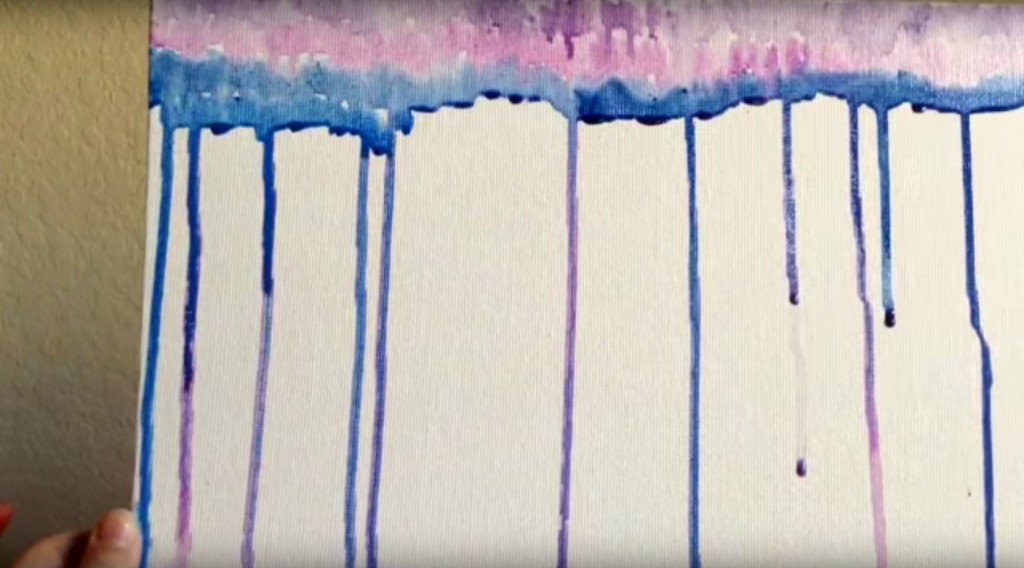 When the first line of drips is finished, clean your brush, and switch to a different color. Using the same dabbing motion, start your second line of drips right underneath the previous line, slightly overlapping the previous color so the transition between colors looks smoother. You can go over the same drips with the new color, or create different drips.
---
Step Four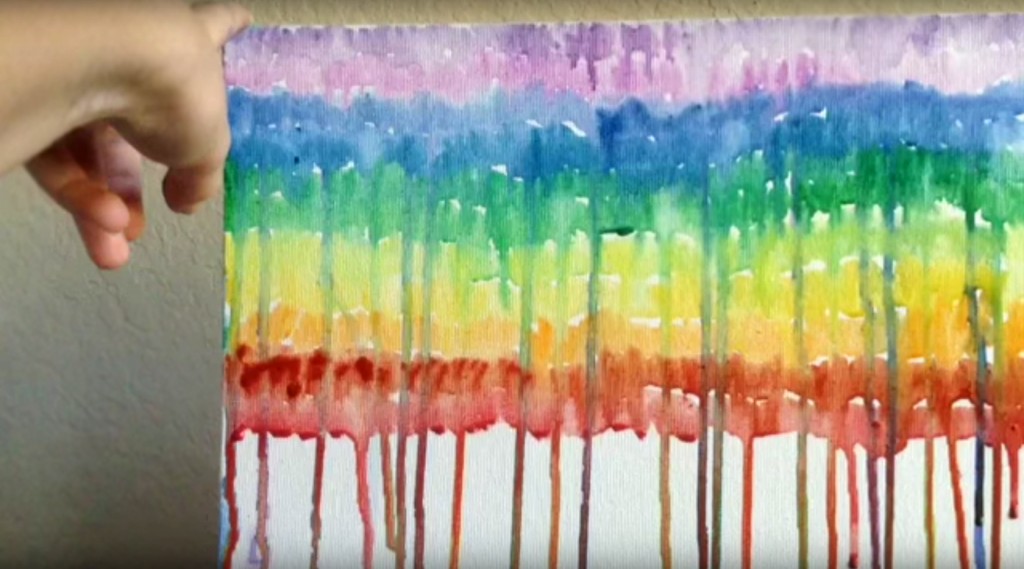 Repeat step three and work your way down the canvas panel, switching colors every time. Keep going until you're satisfied with the number of layers you have. Remember to leave some white space along the bottom third of your canvas panel so you can see the drip effect! Thank you Crafts'nbeyond for sharing this watercolor technique in this step-by-step video: